In France, a stark debate and a stark choice
May 6, 2017 - 9:20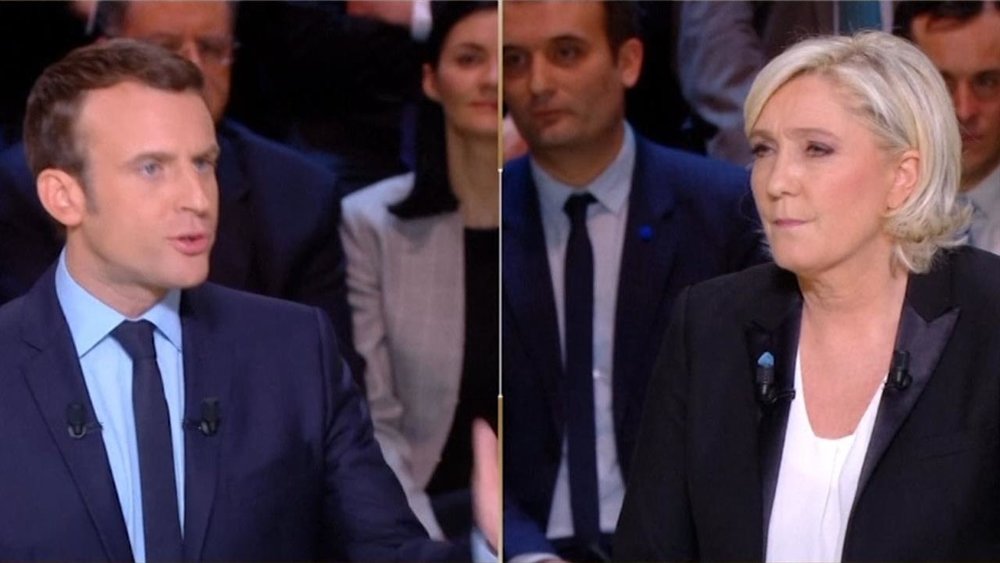 t was the most brutal French presidential debate anyone could remember, two and a half hours of interruptions, insults, sarcasm and invective between the 48-year-old, far-right populist Marine Le Pen and the 39-year-old, centrist upstart Emmanuel Macron.

IThey called each other liars, arrogant, dangerous and many other things, often paying little heed to the two moderators.
When the dust settled on Wednesday night, Macron, the acknowledged front-runner in the race, was deemed in political polls to have prevailed. In the calmer moments of the debate, he offered a more detailed and pragmatic set of policy proposals for France's economic ills, and a more coherent vision of France's place in Europe, than Le Pen's familiar litany of plaints against the European Union, globalization and immigrants.

However the French may feel about its tone, the encounter served to clarify the choice they face in Sunday's vote, the second and last round of the presidential election. After decades of alternating between mainstream candidates of the center-left and center-right, the French this time rejected both in the first round and advanced two relative outsiders who are diametrically, often virulently, opposed on virtually every issue — Europe, terrorism, France's stagnant economy.
Le Pen is head of the National Front, an anti-European Union, anti-immigrant far-right coalition her father founded 44 years ago, which she has sought to "de-demonize" since taking charge in 2011 — by, among other things, expelling her father. Macron is the wunderkind of French politics, a graduate of elite schools, a student of philosophy and an accomplished pianist, who made a quick fortune in investment banking before plunging into politics. Appointed minister of economy under President François Hollande in 2014, Macron resigned two years later to form a new centrist political movement, En Marche! (or Onward!), to run for the presidency.

Le Pen wants to close borders, ditch free-trade deals and hold a referendum on European Union membership. Macron advocates reforms that he says will make France more business-friendly while preserving most of its social safety net. He is pro-Europe, tolerant of immigrants.
How much either could achieve in a divided country is another question. That would depend in part on the elections to the National Assembly on June 11 and 18, the next political unknown. Nonetheless, the choice for French voters on Sunday is as stark as was Wednesday's debate — and not only for France. A French withdrawal from the European Union would mark a major and potentially fatal blow to the entire European project, and all Western democracies would be hurt by another retreat into narrow nationalism.
(Source: The NYT)