3 South Pars platforms complete drilling operations
June 24, 2017 - 9:56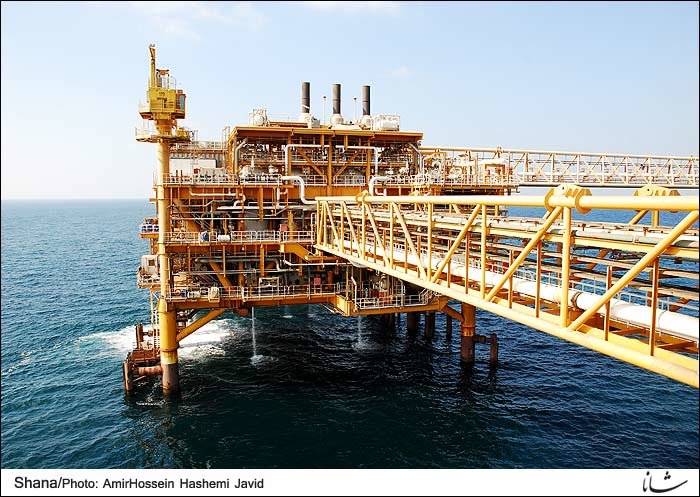 TEHRAN- Drilling operations have been completed by platforms 22, 24A and 24B of Iran's South Pars gas field (in the Persian Gulf), according to project manager Farhad Izadjoo.
Izadjoo also put the progress of drilling operations in platform 23 at 80.4 percent, Shana news agency reported.
He said that CRA pipes are scheduled to be installed in the four mentioned platforms once they are received from the National Iranian Oil Company (NIOC) by the Iranian seventh calendar month of Mehr (starts on September 23), and then the complementary operations of the wells will be conducted by the end of the current calendar year (March 20, 2018).
South Pars is divided into 24 standard phases of development in the first stage. Most of the phases are fully operational at the moment.
The huge offshore field, shared with Qatar, covers an area of 9,700 square kilometers, 3,700 square kilometers of which, called South Pars, are in Iran's territorial waters in the Persian Gulf. The remaining 6,000 square kilometers, called North Dome, are situated in Qatar's territorial waters.
The field is estimated to contain a significant amount of natural gas, accounting for about eight percent of the world's reserves, and approximately 18 billion barrels of condensate.
MA/MG