Siamnd Rahman meets Japanese children in Tokyo
July 26, 2017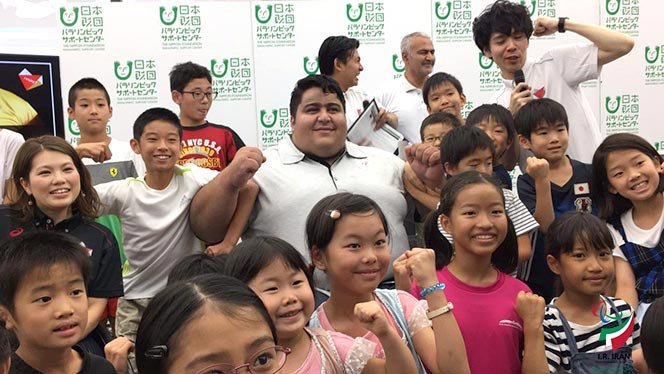 The world's strongest Paralympian met Japanese children at the Nippon Foundation Paralympic Support Center.
Siamand Rahman lifted 280kg in the center and answered the questions of Japanese kids about how he feels about lifting such heavy weights.
The Nippon Foundation was established in 2015 with the objective to ensure the success of the 2020 Tokyo Paralympic Games, and promote Paralympic sports.
The organizers are aiming to raise awareness of Paralympic sports in Japan by inviting the well-known Paralympians.
Rahman became the first powerlifter to break the 300kg barrier by lifting 310kg at Rio 2016.