By James McAuley
Why does Macron's presidential approval rating keep falling?
August 21, 2017 - 3:4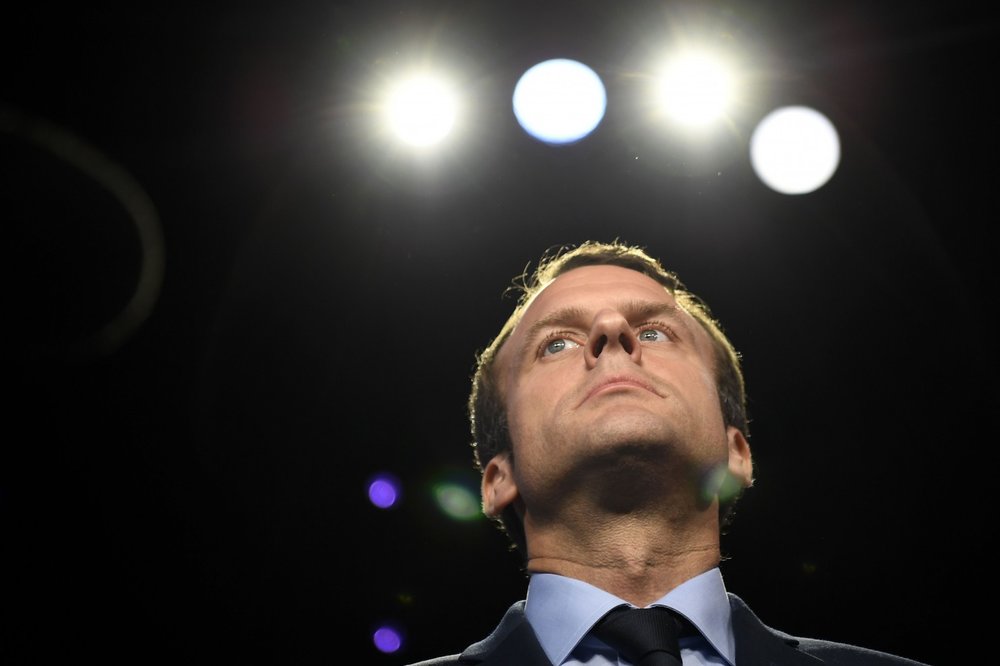 At home and abroad, the name Emmanuel Macron elicits vastly different reactions.
In many countries, the 39-year-old French president remains a symbol of youthful dynamism, a darling of social democrats shocked by Brexit and the ascent of Donald Trump. But in France, the man whose landslide victory in May marked the end of Europe's populist surge is falling out of favor — and fast.
In view of the sky-high expectations for Macron, his initial slide in the polls was to be expected, political analysts say. After little more than three months in office, however, he faces a full-fledged nose-dive in public opinion. According to the latest YouGov poll, published at the beginning of August, just 36 percent of the French now approve of their president, roughly the same as the percentage of Americans who approve of President Trump. On May 7, 66 percent of French voters supported Macron.
That steep decline — especially given the relief that followed Macron's trouncing of the far-right Marine Le Pen — has baffled political operatives and pollsters here. And although poll numbers fluctuate, the latest figures also have many wondering about the viability of the president's newly established political party and his ambitious economic proposals.
France's system of government
Others say the decline can be explained in part by France's system of government, in which the president enjoys far broader powers than many of his Western peers — including the power to dissolve Parliament. As a result, he receives all the credit or all the blame whenever either is due.
"It's a pitfall of the presidential system," said Sudhir Hazareesingh, an expert on French politics at the University of Oxford. Hazareesingh also noted the damage done by lawmakers in Macron's party, whom he described as "a complete set of novices."
"They haven't got used to parliamentary procedure," he said, "and the group really isn't as cohesive as might be hoped."
Established last year, the party — République En Marche, or Republic on the Move — is a new force in French politics. While Macron made headlines for creating a diverse coalition of deputies — with as many women as men, and from a wide range of professional backgrounds — the brief summer session before Parliament's August recess was marked by infighting and a degree of administrative chaos.
For many, though, it's Macron's personality that has done the most to alienate ordinary citizens.
In three months in power, the new head of state has been reluctant to grant interviews, preferring to deliver lengthy orations in the halls of Versailles, France's historic seat of absolute monarchy, and such regal optics have not played well with the media or the public. Macron is more unpopular at the three-month point of his first term than any of his immediate predecessors — François Hollande, Nicolas Sarkozy and Jacques Chirac — were at the same point, according to Ifop, the Paris-based polling firm.
Jupiter of the Elysee
Of late, any attempt by Macron to act as the "Jupiter of the Elysee," as he has been dubbed, has run into fierce opposition. A vague proposal to make his wife, Brigitte, an "official" first lady — a title that would have come with a separate taxpayer-funded budget — was abandoned after an online petition garnered more than 300,000 signatures. Brigitte Macron told Elle Magazine in her first public interview that she would serve only in an informal capacity.
Macron's treatment of the military has also helped cement his emerging image as an aloof, kinglike figure.
After his inauguration, the new president quickly set his sights on military expenditures, a not-unexpected move given his promises to slash government spending as a way to keep France in line with European Union budgetary guidelines. Although he pledged to increase military spending by next year, he plans to go ahead with previously announced cuts of almost $1 billion to the 2017 defense budget.
That amount represents a small fraction of the French military's total annual budget of $37 billion. But against the backdrop of France's efforts to combat terrorism at home and abroad, Macron's decision was seen by military officials as a betrayal. In mid-July, the country's top-ranking general, Pierre de Villiers, resigned in protest.
"The French army is in a very difficult state because of the budget cuts that have characterized the last 25 years," said Vincent Desportes, a retired French general, in an interview. "Fundamentally, we need support. Macron said he would provide that support, but the first thing he did was to walk back on his word."
Separately from the budget arguments, conservatives and other supporters of the military objected to what they saw as the undiplomatic way Macron conveyed and defended his decisions to the armed forces. The young president — who has never served in the military — dismissed the protests of his troops, telling them in a widely discussed public speech last month, "I am your boss" and insisting that he needed "no pressure and no commentary."
(Source: The Washington Post)