Ayatollah Khamenei calls Aung San Suu Kyi a 'cruel' woman
September 12, 2017 - 12:10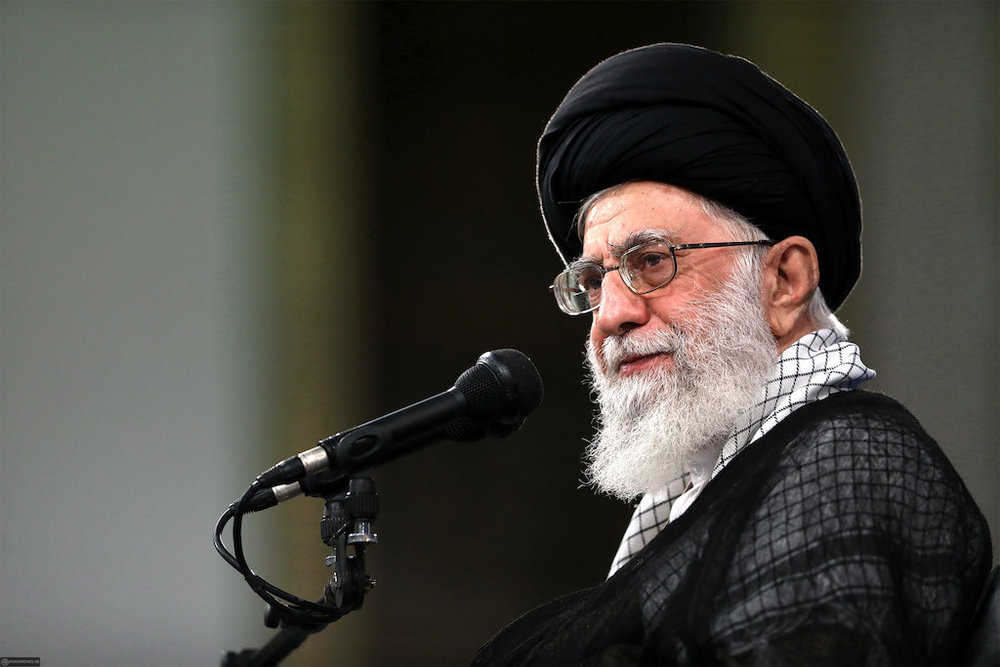 TEHRAN - Supreme Leader of the Islamic Revolution Ayatollah Ali Khamenei on Tuesday called Aung San Suu Kyi, a Nobel Peace prize winner, a "cruel woman" in which crimes against Rohingya Muslims are taking place with her approval.
The Leader said events in Myanmar also sounded the death knell for Nobel Peace prize.
Stressing the need for "practical" measures against Myanmar by Islamic countries, the Leader said such practical actions would not entail a military campaign, but the Muslim countries "should mount political, economic, and trade pressure on the government of Myanmar and cry out against such crimes in international circles."
The catastrophe in Myanmar should not be downgraded to a sectarian conflict between Muslims and Buddhists, Ayatollah Khamenei underscored, describing the crisis as a political issue that might have been affected by some degree of "religious bigotry."
The "cruel" government of Myanmar is committing crimes against Muslims before the eyes of Islamic countries, the international organizations, and the hypocritical governments which falsely claim to be advocating human rights, the Leader deplored.
He also criticized the UN secretary general for only a verbal condemnation of the crimes against Muslims in Myanmar, saying the self-proclaimed advocates of human rights that sometimes "raise hue and cry for the punishment of a criminal in a country" have surprisingly remained silent about the killing and displacement of tens of thousands of people in Myanmar.
Ayatollah Khamenei finally stressed that the Organization of Islamic Cooperation should convene a conference on the catastrophe in Myanmar.
"Today's world is the world of tyranny," Ayatollah Khamenei noted, saying the Islamic Republic will remain honor-bound to rise against tyranny and express its stances "explicitly and courageously" against oppression anywhere in world, either in the occupied Palestinian territories, in Yemen, in Bahrain, or in Myanmar.
SP/PA