Several credit lines expected to be opened for Iran soon: CBI governor
September 17, 2017 - 19:15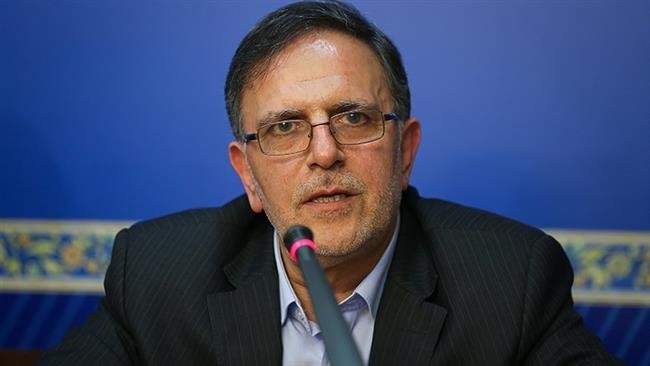 TEHRAN - Central Bank of Iran (CBI) President Valiollah Seif said that Iran expects several credit lines to be opened for the country in near future, IRNA reported on Sunday.
Speaking at an inauguration ceremony in Tehran on Sunday, the official noted that there is a strong will among the country's foreign trade partners for financing Iranian projects.
"Signing new financial agreements will provide a desirable atmosphere for boosting trade and creating new job opportunities inside the country," he said.
Seif further mentioned finalizing a €15b agreement with China Development Bank (CDB) and said "hopefully we will sign a general deal in the upcoming days which covers all the financed projects to avoid signing separate contracts."
According to the governor, the credit line will be used to fund a wide range of infrastructure and production projects in the country.
The significant credit line will primarily use euros and yuan to bypass the U.S. sanctions.
Chinese state-owned CITIC investment company allocated a $10 billion credit line to several banks in Iran.
Seif said in August that three European countries including Austria, Denmark and Italy are set to open €22 billion credit lines for financing projects in Iran which in addition to the €8-billion credit line to be secured by South Korea's Eximbank the total value of loan deals will reach €30 billion after Iran's nuclear accord in 2015.
EF/MA