By Naghmeh Mizanian
'Iranian women builders of the nation'
October 2, 2017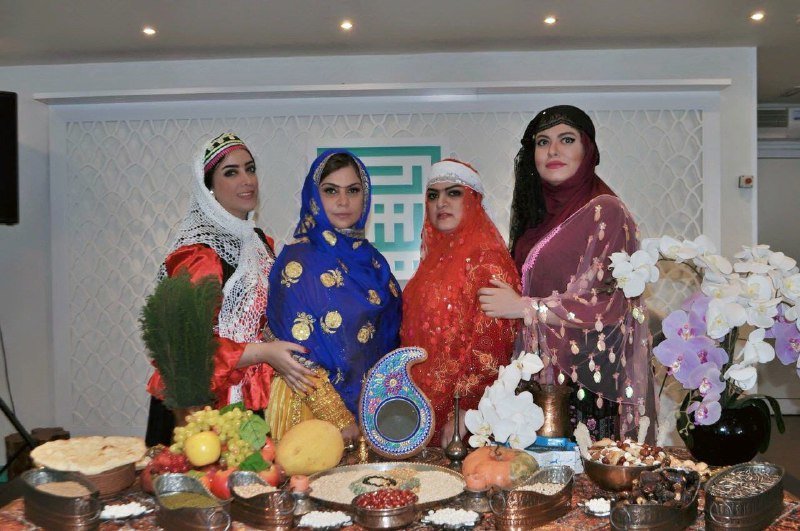 TEHRAN -- Women in Iran have always been the builders of the nation. The same holds true for the Iranian women living in the United Arab Emirates where they are engaged in different fields of activity, said Sheida Nasseri, the founder of a female-based nonprofit organization in the UAE called Persian Today's Woman of Dubai.
"Iranian women living in the UAE have made their mark in every field," Nasseri, an ex-colleague of the Tehran Times, said adding, "There are big groups of successful women in all areas of society."
"With more than 2,000 members, the Dubai-based NGO was established in 2014, with the aim of sharing important news with ladies. The group swiftly became an indispensable resource for Iranian women living in the UAE or those who are willing to travel to the country," Nasseri explained. She has been residing in Dubai since 1999.
Our mission is to support women and their families to be connected to the society as well as to each other, the mother of three added.
The group also covers special Iranian events like Yalda, Norouz and Mehregan with only women gatherings and coffee mornings with cultural programs, including Persian poetry, literature, traditional music, as well as briefing historical events, she further explained.
The gatherings are open to all Iranian women living in the UAE, no matter what their age, marital status or background, said Nasseri grown up in Tehran and learned how to preserve and love her own culture while respecting and loving others.
She further explained that Persian Today's Woman of Dubai has grown into a vibrant organization that connects more than 330 women with a supportive network of fellow expatriates, cultural integration, charitable works and of course, plenty of fun activities.
The group seeks to provide support for women who are residents of the UAE by sponsoring informational programs, arranging social functions, providing common interest groups, and promoting charitable activities for the members. To these ends, it offers a selection of activities and opportunities to get involved.
"The meetings of Persian Today's Woman of Dubai are usually held at various Persian restaurants in Dubai and usually include a social hour with time for our breakfast buffet and a different program each month," she said, "Some of our past programs included cultural programs, speeches on women's health issues, Persian literature and traditional eves and many other wonderful topics. We have also enjoyed traditional customs and instruments."
Persian Today's Woman of Dubai is to hold the festival of Mehregan - the ancient festival of Autumn - the second greatest feast after Norouz (the Iranian New Year celebration) this week.
"Although the UAE is very close to Iran, but the lack of Persian media experts was strongly felt until I decided to take the responsibility by using my experience in media and contributed to the Persian society with the help of a number of other ladies," she said.
Nasseri is the author of several books, including "My Persian Table" published in English in 2010 and available by Amazon.com. Later, she published two books in Arabic, "My Sweets" and the "Al Maeda Iranian" which was the first Persian-style cooking book written in Arabic language in the Middle East.
In her book, Nasseri shows readers how to break out of their meal routines by providing what she says are easy-to-follow recipes elaborate enough to impress family and friends.
Later on, she published "My Sweets" in Arabic and English.
In "My Persian Table", she teaches the tricks of making hot Persian soups and slow-cooked stews packed with healthy vegetables and meats. She wants to bridge the gap between Iran and the world.
"My Persian Table" explains the Persian culture's theory of the four elements: water, earth, fire and air, Nasseri said, adding this custom stems from Mithraism, a 14 B.C. religion originated in Persia that became popular among the Romans and in other parts of the ancient world.