Cleric urges authorities to distrust America
October 14, 2017 - 9:10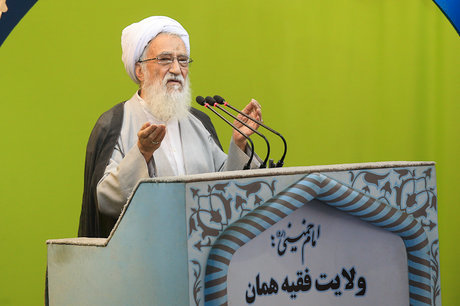 TEHRAN – Tehran's interim Friday prayer preacher Ayatollah Mohammad Ali Movahedi Kermani said on Friday that officials should learn from past experience that the United States strongly opposes the Islamic Republic.
"America has never been reconcilable with the Islamic (Republic) establishment," Movahedi Kermani said, calling on the country's authorities to counter bullying by the new U.S. administration.
He also described U.S. President Donald Trump's remarks during his speech at the UN General Assembly as "absurd", saying he revealed the real image of America to the world.
MH/PA