Ankara university to host seminar on women literati in modern Persian literature
October 29, 2017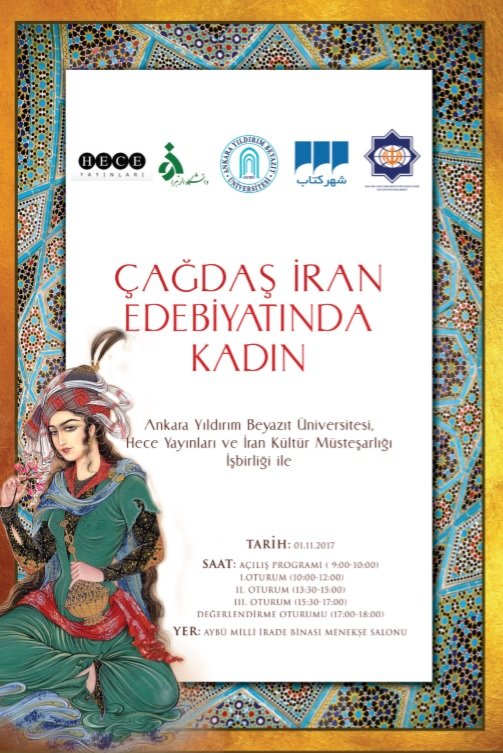 TEHRAN – The role of women literati in contemporary Persian literature will be discussed during a seminar at Ankara Yildirim Beyazit University in Turkey on Wednesday.
As Persian and Turkish literature have much in common, the seminar attempts to review the cultural changes throughout the history of both countries that have caused changes in their literature.
Maryam Hosseini, Mahin Panahi, Masumeh Khonakdar, Nasrin Zabeti and several other Iranian literati will deliver lectures during the colloquium.
In addition, a number of Turkish scholars, including Metin Dogan, Omer Faruk Ergezen, Hayriye Unal, Serife Yerdemir and Musa Balci, will also present their papers.
The seminar has been organized in collaboration with the Book City Institute in Tehran, Tehran Alzahra University, Iran's cultural attaché's office in Ankara and Hece Publishing House in Ankara.

ABU/MMS/YAW