Rostami's participation at IWF World Championships in doubt
October 29, 2017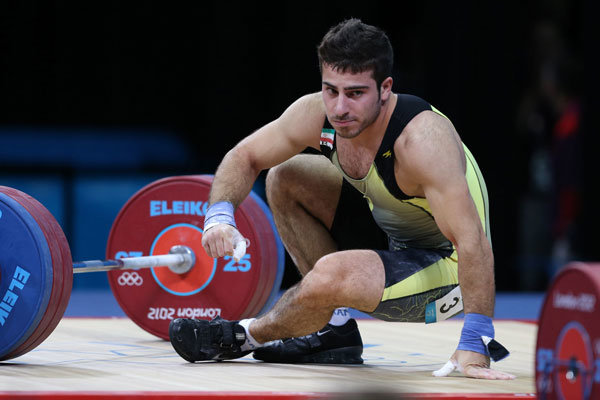 Kianoush Rostami's participation at International Weightlifting Federation (IWF) World Championships in the U.S. is in doubt since the Iranian athlete has not yet received his visa.
The competition will be held from Nov. 28 through Dec. 6 in Anaheim, California.
Rostami broke his own world record to win gold medal in the men's 85kg weightlifting at the Rio Olympics.
Iran will send eight weightlifters to the competition but it seems Rostami will miss the prestigious competition.
Phil Andrews, the chief executive of USA Weightlifting, told Tehran Times that the athlete was denied under rule 214b and that the remainder were successful.
"Rostami showed intent to move to the United States during his visa interview, or rather he failed to prove his intent to return to Iran after his move to the United States," Andrews said.
"He may re-apply for the visa, and my understanding is he has an interview for the visa in the Dubai Embassy later this week. To attain the visa he will need to satisfy rule 214b which states that the applicant for the visa must prove they will not remain in the United States," he added.
It's while Rostami has told Iranian Students News Agency (ISNA) he is surprised at hearing the news that the U.S. has not issued his visa.