U.S. government cannot hide behind congressional decisions
November 1, 2017 - 9:58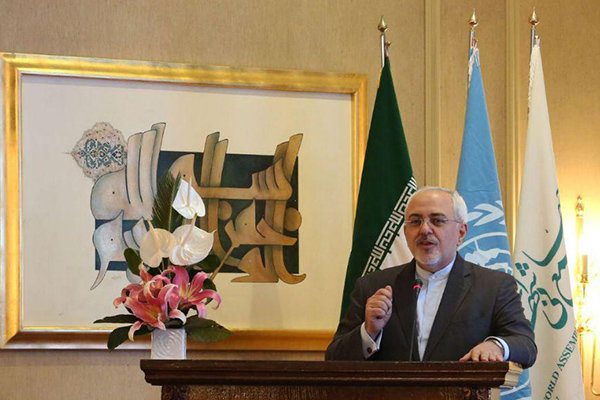 TEHRAN - Foreign Minister Mohammad Javad Zarif said on Tuesday that the U.S. administration cannot "hide behind decisions by Congress", noting the U.S. administration is held responsible for international agreements.
On October 13 U.S. President Donald Trump refused to certify Iran's compliance to the nuclear deal, leaving the fate of the nuclear deal at the hand of Congress to re-impose sanctions or not.
"Domestic regulations in the U.S. are relevant to itself but from the view of international community it is the U.S. government which is held responsible for implementation of international undertakings and this is greatly important," Zarif, an expert in international law, explained.
However, he added, "We will make necessary decisions in proportionate to the moves by the U.S."
According to IRNA, Zarif also told reporters that Iran will not value remarks by Trump.
Zarif also said the meeting between President Rouhani and his Russian and Azeri counterparts in Tehran on Wednesday will focus on the JCPOA – the nuclear deal - and the regional issues.
PA/PA