13 senators' letter originate from their wishful thinking: nuclear official 
November 5, 2017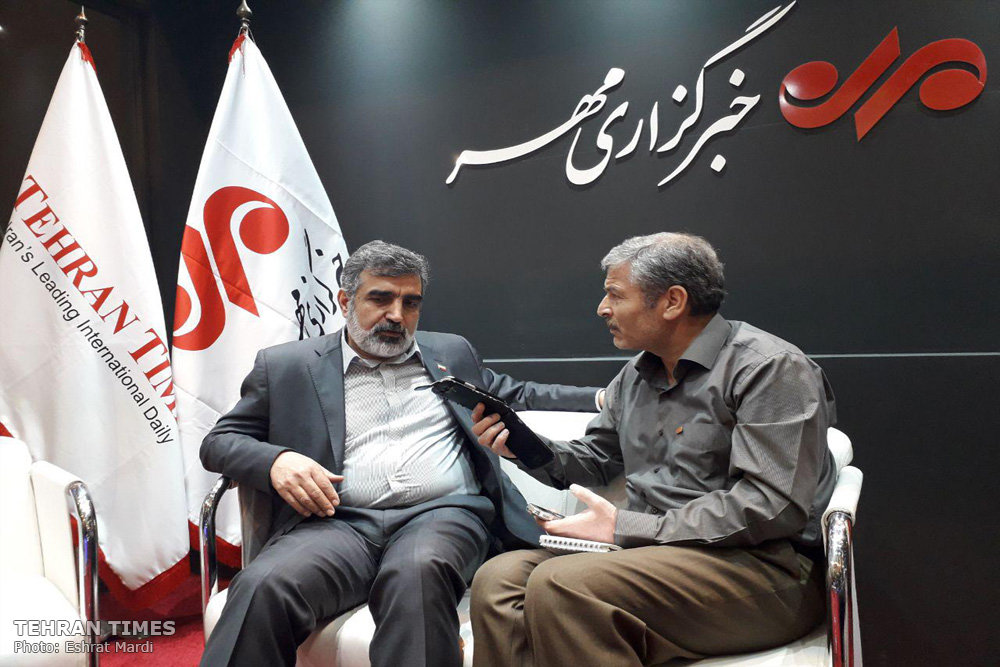 TEHRAN - Days ago, thirteen Senate Republicans wrote a letter to the U.S. ambassador to the UN calling on her to address what they claimed under-reporting about Iran's nuclear program and a weak inspections regime.
"We believe that without visits to military sites, the IAEA cannot make a credible conclusion that Iran is meeting its Section T obligations (under the nuclear deal)," the lawmakers wrote to Nikki Haley.
Behrooz Kamalvandi, spokesman for the Atomic Energy Organization of Iran, told the Tehran Times that the letter is just the wishful thinking of the "most radical elements" in Congress.
In what follows, the full transcript of the interview has been presented:
Q: Mr. Kamalvandi, what is the purpose of such letter?
A: The thirteen Senators have written a letter to Mrs. Haley, asking her to find ways to put pressure on Iran by further monitoring the nuclear activities of Iran in different fields. In fact what they are asking for is part of their "imagination, wishes, wills and ideals of the most radical people in the United States". This is only a letter but behind that letter we have always had pressures in different ways. To tackle these problems we need to embark upon an intensive diplomatic goal and we have already done so. Our colleagues are in contact with European authorities and other people. Of course some of them may not disclose their position publicly, but privately they have informed us on their position and they're supporting the JCPOA.
So this is only one part of a campaign against Iran and I do believe that such campaign of pressure against Iran is going to continue as long as we continue our devotion to revolutionary ideals and values.
Q: Let's take a look at Mr. Amano's visit to Iran on Sunday. Mr. Salehi said Mr. Amano visited Iran upon his request. What was the core of the discussions?
A: As I already said, it was to inform us about the view of some authorities, especially Europeans. President Macron (of France) has also added his voice to those who are supporting the JCPOA to see how best we can help in order to preserve the JCPOA, or strengthen the JCPOA. We have also passed our own massages and we do believe that they (the Europeans) will convey these messages to other authorities. We have insisted that if the JCPOA is to be continued, it has to be continued in a balanced situation and a balanced way. I mean that in one side we are going to carry out our own responsibilities, we are committed to our own responsibilities but at the same time we are expecting the other side not to block our benefits from the JCPOA. So they are creating obstacle in the way of benefiting from the JCPOA, but this situation cannot be continued. This is a message we have sent to the director general.