Iran building cement factory in Ghana
November 15, 2017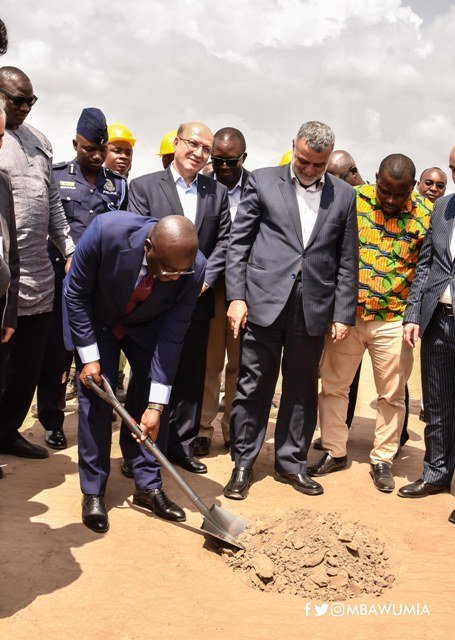 TEHRAN – The ground was laid for a $30-million cement factory, jointly funded by Iran and Ghana, in Dawa Industrial Enclave in the African country.
According to Ghana News Agency, Iranian Agricultural Minister Mahmoud Hojjati and Ghana's Vice President Mahamadu Bawumia attended the ground breaking ceremony of the project on Tuesday.
As reported, Iran owns 90 percent shares with Ghana owning the rest in the project that is expected to produce some 600,000 tons of premium cement annually.
The project is started following an MOU signed between the two countries during the Ghanaian vice president's visit to Iran earlier this year. The factory is expected to be completed in two years.
Hojjati, who led a delegation attending the sixth session of the Iran-Ghana Joint Committee meeting in Ghana, expressed optimism that the project would boost the bilateral ties between the two countries.
Bawumia for his part noted that the project, which reflects the economic dimension of the relations between Iran and Ghana, would boost the nation's infrastructural drive, create jobs and help make the price of cement competitive.
Bawumia expressed hope that there would be more mutually beneficial cooperation ventures between Ghana and Iran.
EF/MA
PHOTO: Iranian Agriculture Minister Mahmoud Hojjati (R) and Ghana's Vice President Mahamadu Bawumia in ground breaking ceremony for building a cerement factory