Tehran photo exhibit explores aftermath of Kermanshah earthquake
November 27, 2017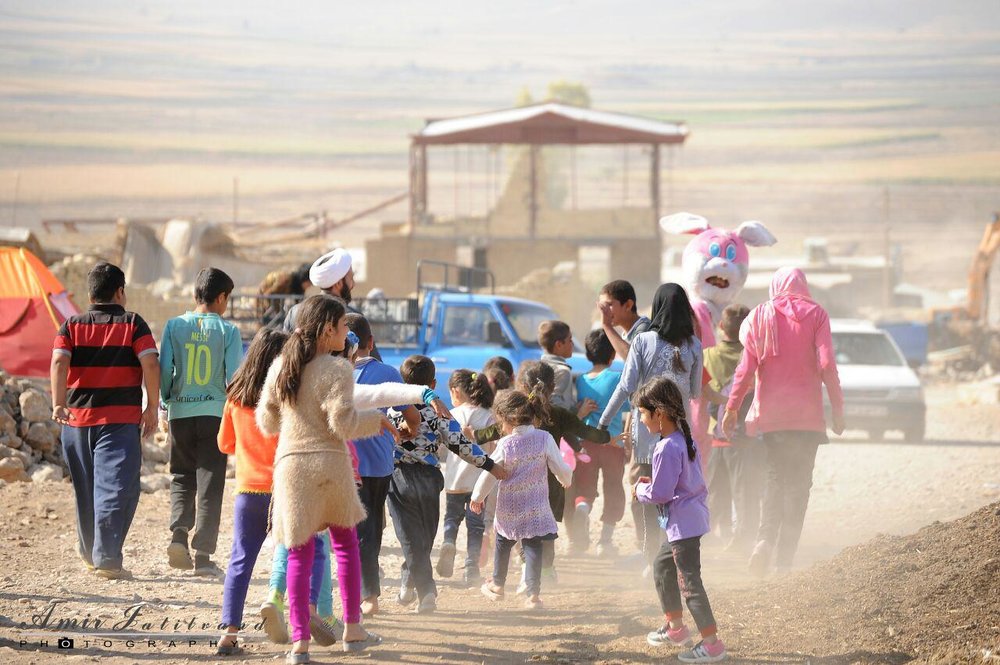 TEHRAN – An exhibition of photos by Amir Jalilvand revealing the aftermath of the devastating earthquake in the western Iranian region of Kermanshah opened Sunday at the Iranian Artists Forum (IAF) in Tehran.
The exhibition was inaugurated at the forum's Tabestan Gallery by IAF director Majid Rajabi-Memar who called it "an artistic empathy with the people affected by the horrible disaster."
The exhibition, which has been organized to raise funds for quake relief efforts, shows how people in the Kermanshah region are coping with the massive disaster.
The photos were taken in the villages destroyed by the quake.
"I saw many women crying over the death of their loved ones in the rubble of their destroyed homes," said Jalilvand who has previously organized several exhibitions at Tehran's cultural centers including Hengam, Eshraq and Golestan.
"Seeing the distressing scenes caused me to break down and cry sometimes. Nevertheless, I also saw hope for the future among all that anguish," he added.
The exhibition will run until December 1.
Photo: A photo by Amir Jalilvand shows a cleric playing with children in the quake-stricken region of Kermanshah as part of a psychotherapy program after the massive disaster.
MMS/YAW