By Setareh Behroozi
Give your home timeless elegance with Persian carpet
November 30, 2017 - 10:15
TEHRAN –Persian carpet with its awe-inspiring patterns and brilliant colors can create a house with timeless elegance for you.
Laying a carpet in your sitting room makes the space impressive timely and without any trouble.
Carpets can turn your home into a place that fits your lifestyle. They are treasured handicrafts which are practical and long-lasting.
Think twice about this fascinating souvenir from Persia and bring this delightful handicraft to your home.
The Iranian website chidaneh provides some tips for you to make your choice easier. Below you can read the tips: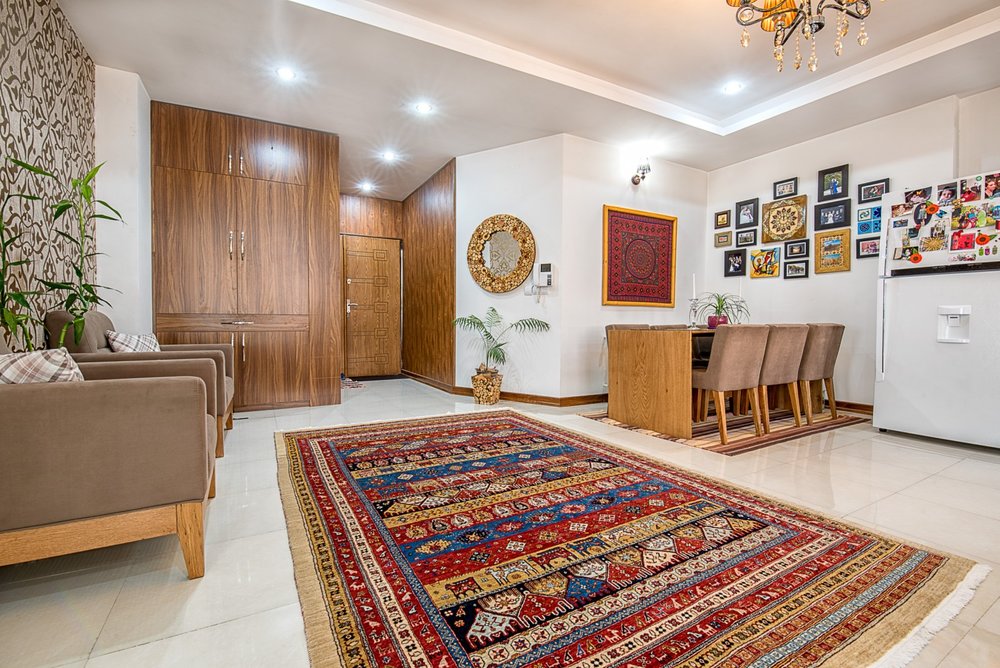 First comes Persian carpet
As the American author Edgar Allen Poe mentioned in his article "The Philosophy of Furniture" (1840), "The soul of the apartment is the carpet".
"From it are deduced not only the hues but the forms of all objects incumbent."
It is very true for today as well. When you single out a carpet, you choose the overall decoration of the space.
By selecting the carpet, you choose the dominant color for the place you live in. In this way, it is easier for you to buy other furniture.
Carpets, treasured handicrafts which are practical and long-lasting, can turn your home into a place that fits your lifestyle.
Imagine your floored space via websites
There are several websites, which explain about characteristics of carpets and provide you with photos and some ideas about interior design.
They would be great helps for you to have the best choice.
Don't hold firm about carpet size!
Can't you decide the right carpet size for your space? Your persistence on a special size just limits your options.
You can cover your sitting room up and the furniture float in the center. You can also cover your place halfway, so the front two legs of furniture is on the carpet.
For your rooms you can use runners or center it. Each of them has its privilege and beauty.
If you would not obsess with the size of your carpet, you have more options in color and pattern.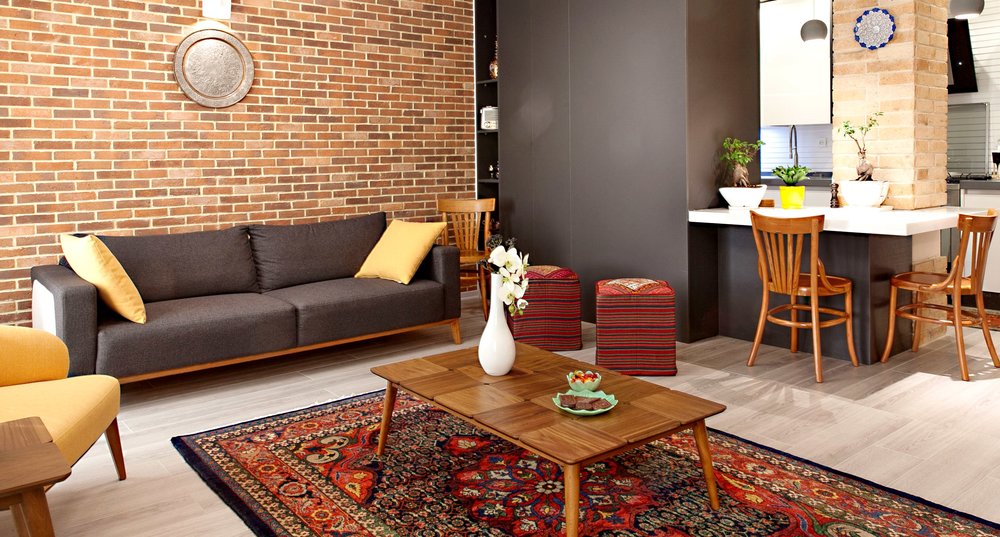 Color is in the foreground in Persian carpet
Color is an important factor in selection of a Persian carpet. Many carpet retailers in Iran let you to take the carpet to your home and change its color after some days if you don't like it.
Remember that bright colors make your ceiling look higher and with dark colors the entire ceiling feel lower.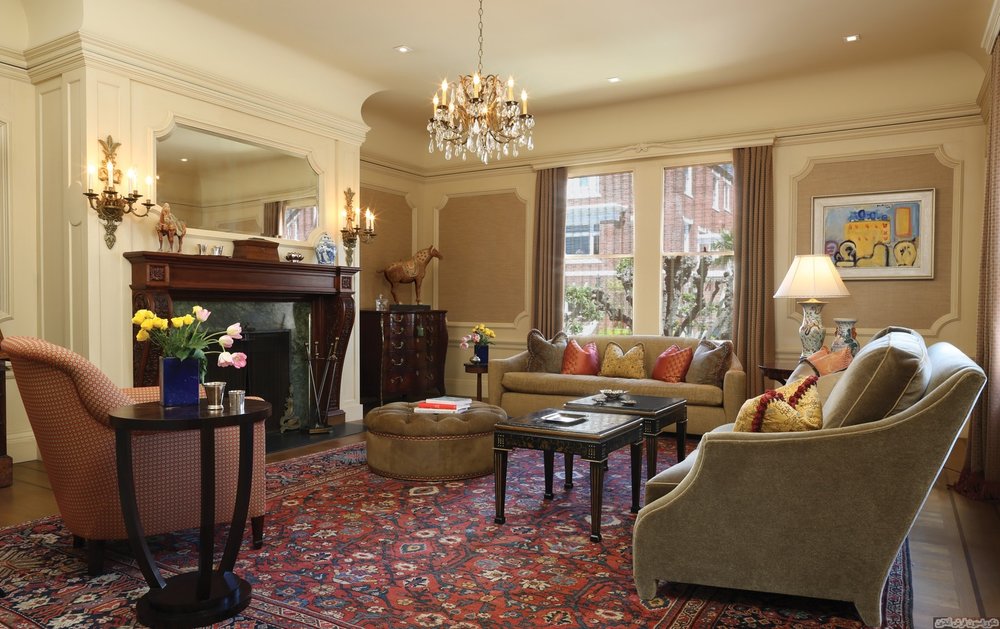 Motifs and layouts in Persian carpet
Persian carpets are commonly woven according to pre-planned patterns, which are composed of layouts and motifs.
All-over, repeat medallion, vase design, garden, tree of life, pictorial, modern and gabbeh are main layouts used in Persian carpet.
Different layouts refer to type and location of patterns in the rug.
There are also different motifs for Persian carpet including botteh (bush), Gol (flower), Herati (a very common repeat field design consisting of a flower centered in a diamond with curving lanceolate leaves located outside the diamond and parallel to each side), Mina-Khani (patterns made up of flowers arranged in a rows, interlinked by diamond (often curved) or circular lines), Rosette and Shah Abbasi (patterns composed of a group of palmettes).
The curve of lines and the size of motifs are important in interior decoration.
However, the most important thing is what you feel about your home decoration. If it seems stylish and homey to you, you made a right choice so enjoy it!
SB/MQ/MG