Over 60 prehistoric tombs identified in Burnt City
December 4, 2017 - 20:49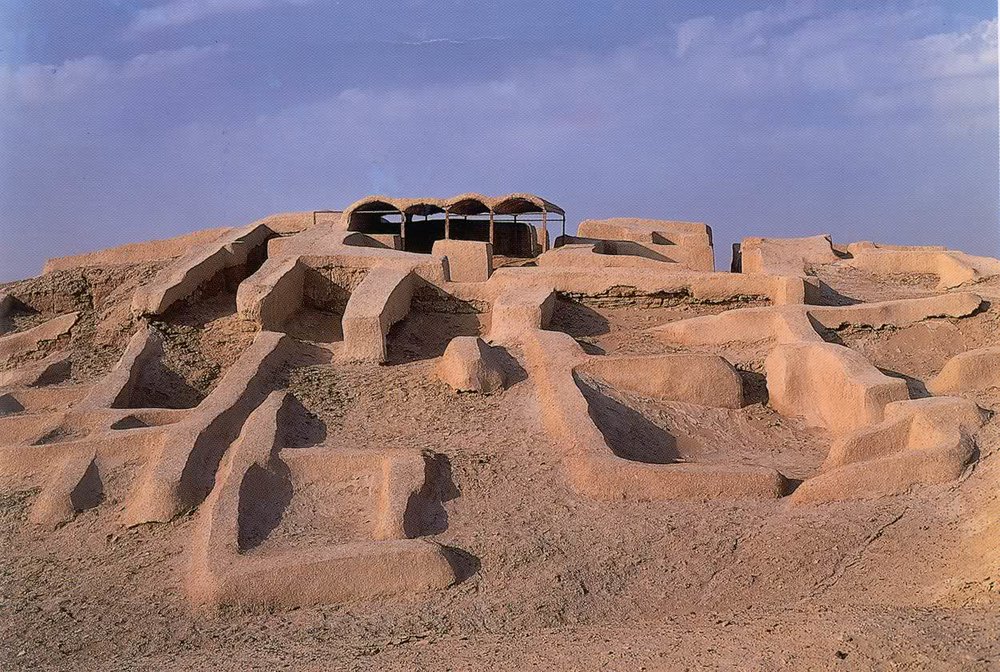 TEHRAN – A total of 66 burial chambers have recently been unearthed in the Burnt City, a weighty UNESCO World Heritage site in southeast Iran.
"Amongst the discoveries is a catacomb-like tomb of a lady in which 45 earthen jars and potteries have been buried," Seyyed Mansour Seyyed Sajjadi, who leads the excavations, was quoted by ISNA as saying on Monday.
"The grave also yielded a special jar used to store sour liquid for baking bread," the archaeologist said, adding, it contained the grave of an immature monkey as well.
14 Italian and German researchers along with Iranian fellows contributed to the research, which marks the 16th season of excavation in the Burnt City.
Domestically known as Shahr-e Sukhteh, the site was once thriving in the Bronze Age. It was established in around 3200 BC and inhabited during four main periods up to 1800 BC.
PHOTO: A view of the Burnt City, a World Heritage in southeast Iran
AFM/MQ/MG