Iran, Russia closely cooperate in drug fight
December 4, 2017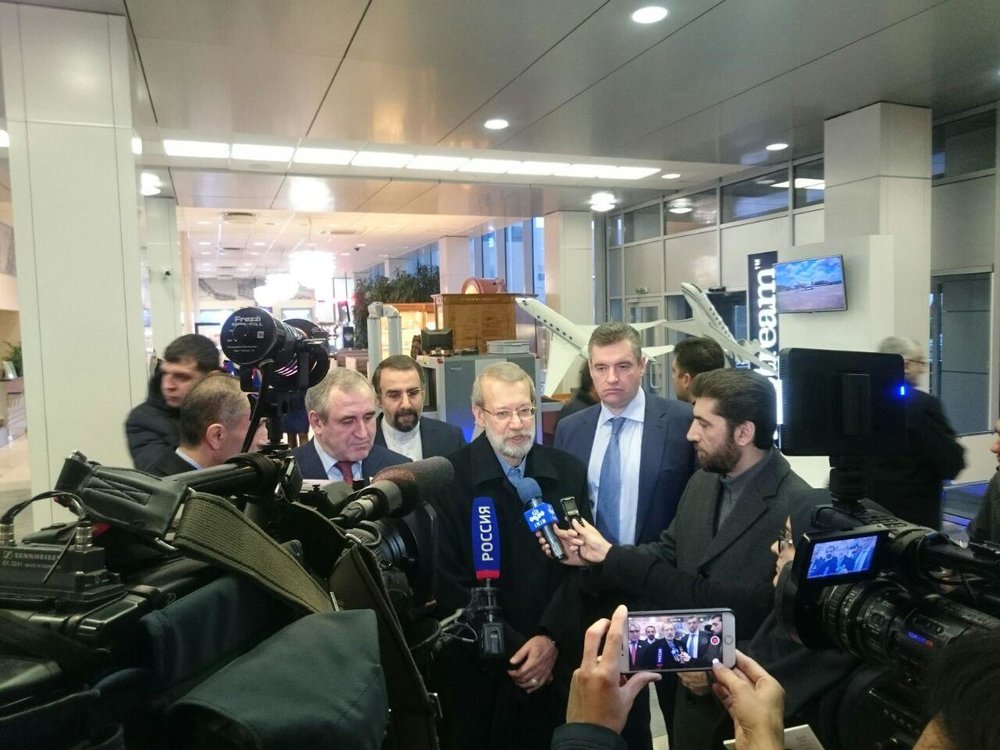 TEHRAN – Iranian Parliament Speaker Ali Larijani said on Sunday that Tehran and Moscow have established "comprehensive cooperation" in fighting drug trafficking.
Larijani traveled to Moscow to attend the International Conference on Fighting Drugs.
The conference has brought together parliament speakers from over 40 countries, including Iran.
Upon his arrival at Vnukovo airport in Moscow, Larijani highlighted the necessity of international cooperation in countering drug trafficking.
"Iran, Russia and the regional countries have the right to be more sensitive about the issue of narcotics and should hold consultations on fighting drug trade," he said.
The top parliamentarian also said Western countries should show more responsibility in the campaign against drug trafficking.
Before heading to Russia, Larijani said drugs are a major financial lifeline for terrorist groups.
He also said the poppy fields in Afghanistan have increased greatly which will in effect cause social ills in other countries, mostly those near to the Central Asian country.
Afghanistan account for about 90 percent of opium produced in the world.
The cultivation of opium started increasing since the U.S. invaded Afghanistan in 2001.
Iran is at forefront of the war against drug trafficking from Afghanistan. More than 4,000 Iranian security forces have lost their lives in fight against drug cartels.
On the sidelines of the conference on Monday, Larijani met with Chairman of the State Duma Vyacheslav Volodin.
He also met separately with Speaker of the National Assembly of Pakistan Sardar Ayaz Sadiq.
The officials discussed bilateral relations.
NA/PA