Baran Auction fetches $420,000 on second sale 
December 24, 2017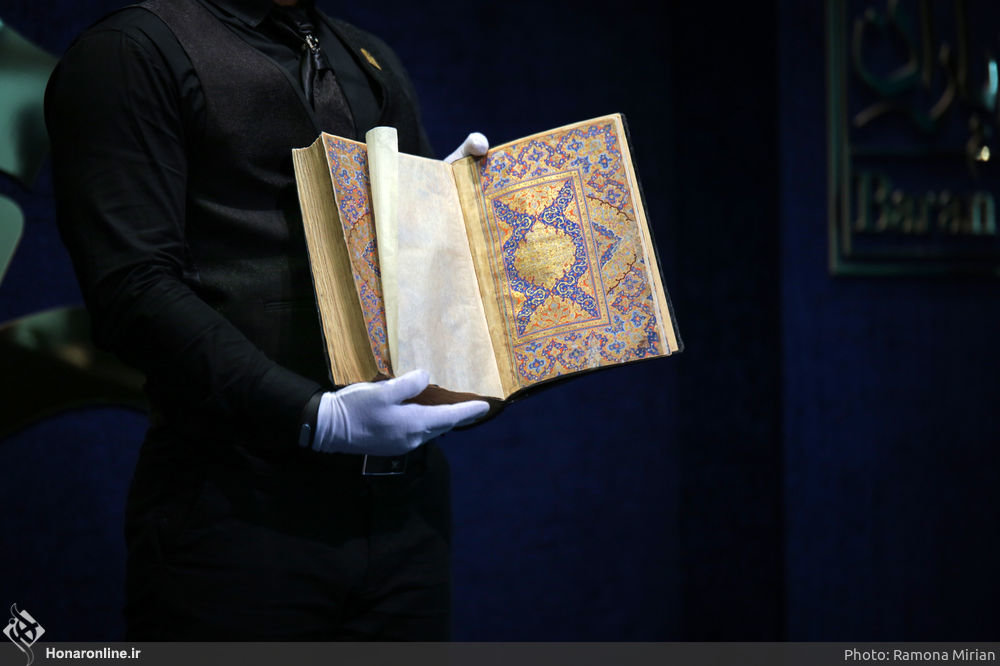 TEHRAN – The Baran Auction held its second annual sale on Friday at the Sam Center, grossing over 17 billion rials (about $420,000).
A collection of 56 works went under the hammer at the auction dedicated to calligraphic paintings and calligraphy works.
An original manuscript of the Holy Quran inscribed by Ali-Asgar Arsanjani from the Qajar period was the most expensive item, which sold at 2 billion rials (about $48,000), the Persian service of ILNA reported on Sunday.
An artwork by calligrapher Mohammad Ehsai was the second most expensive item, which sold for 1.6 billion rials (about $39,000).
A brass pencil case belonging to the Safavid era and an artwork by Reza Mafi came next.
The organizers dedicate the Baran Auction to a famous calligrapher every year. This year's sale was presented to Darvish Abdolmajid Taleqani (1737-1771), a Safavid era calligrapher from Qazvin.
Last year, it was dedicated to calligrapher Mohammad ibn Seyfi Qazvini (1553-1615), who is known as Mir Emad.
The first auction was held last October, grossing a sum of 26.09 billion rials (over $720,000).
Photo: An employee holds an original manuscript of the Holy Quran during the Baran Auction at Tehran's Sam Center on December 22, 2017. The artwork was the first top seller fetching about $48,000. (Honaronline/Ramona Mirian)
RM/MMS/YAW