New corrected copy of Rumi's Masnavi-ye Manavi unveiled in Tehran  
December 25, 2017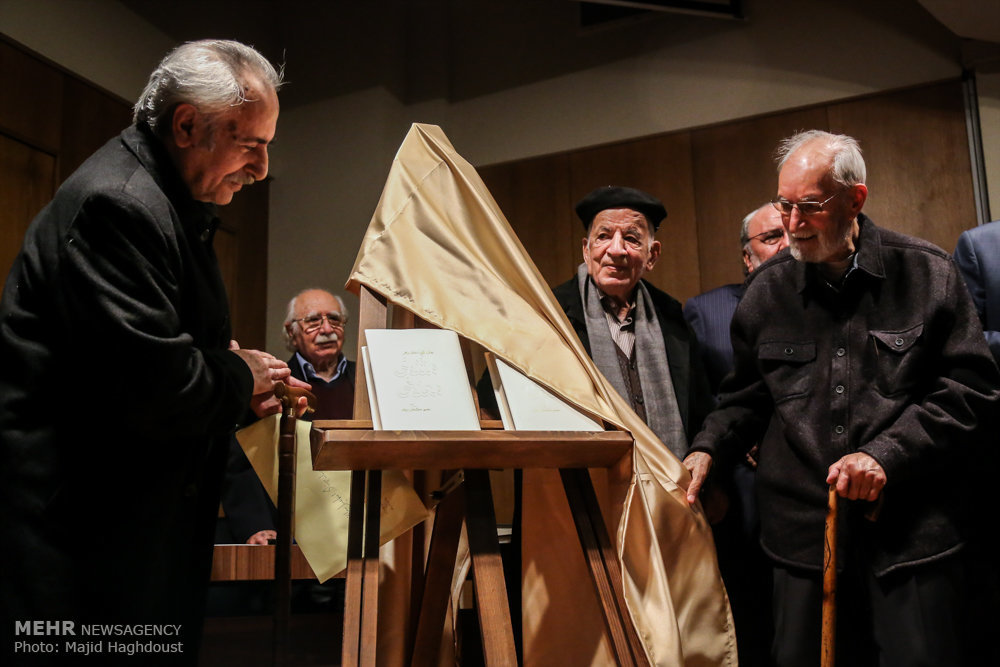 TEHRAN – A new corrected copy of Persian poet and mystic Jalal ad-Din Rumi's masterpiece Masnavi-ye Manavi was unveiled during a special ceremony at the Academy of Persian Language and Literature in Tehran on Monday.
The 95-year-old Rumi expert, Mohammad-Ali Movahhed, spent years making the numerous major corrections to the book based on his in-depth studies on 11 copies of the Masnavi-ye Manavi, most of which were written 30 years after Rumi's death.
Published by Hermes, the book begins with a comprehensive introduction in which Movahhed gives details on the process of his work.
Speaking at the ceremony, Movahhed expressed his thanks to those who helped him in completing the correction project.
He said, "I have fully explained how the corrections were made to the mistakes that exist in the previous copies, and the reasons why I began working on this project."
He also said that there have been two attitudes towards the Masnavi-ye Manavi, adding, "Some considered Masnavi totally sacred and believed no changes should be made in the book, while others made changes in the copies inscribed about 23 years after the poet's death."
"As we have one standard text for the Holy Quran and the differences are discussed in the interpretations, I think it should be the same about the Masnavi, so I decided to present one standard text and mention the differences in the footnotes," he added.

The ceremony was also attended by a large number of Persian literati, including Hushang Moradi Kermani and Bahaeddin Khorramshahi.
Born in Tabriz, Movahhed is a graduate of law and political science from the University of Tehran. He has always done research throughout his life, and has written and translated numerous books. He has carried out comprehensive studies on mysticism in Persian literature and Rumi's mentor, Shams-i Tabrizi.
Photo: Rumi expert Mohammad-Ali Movahhed (R) unveils a new corrected copy of Rumi's Masnavi-ye Manavi at the Academy of Persian Language and Literature in Tehran on December 25, 2017. A number of Iranian literati are also seen in the photo. (Mehr/Majid Haqdoost)
RM/MMS/YAW