By staff and agency
Macron urges respect for nuclear deal
January 12, 2018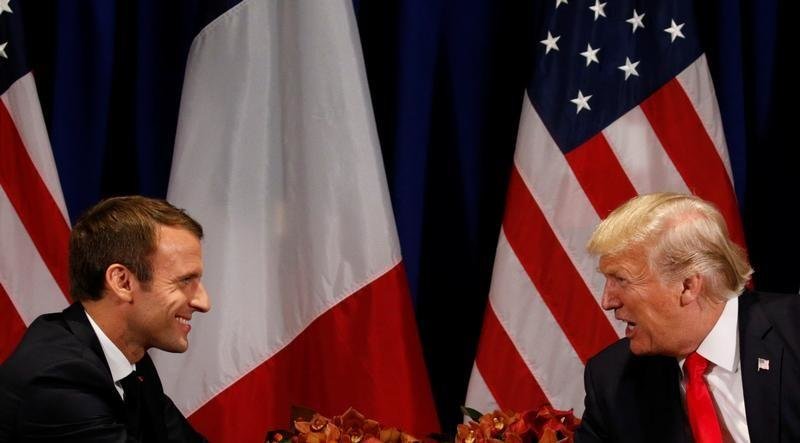 French President Emmanuel Macron has said that all signatories to the 2015 nuclear deal should respect the agreement known as the Joint Comprehensive Plan of Action.
In a phone conversation with U.S. President Donald Trump on Thursday, Macron said that France is determined to see "the strict application of the deal and the importance of all the signatories to respect it," AFP quoted the Elysee Palace as saying in a statement.
According to Reuters, Trump said that Iran must stop what he called "destabilizing activity in the region".
On Thursday, senior European diplomats also urged the U.S. not to kill off the nuclear deal.
Trump was scheduled to decide how to proceed on Friday.
The nuclear agreement was brokered by the Obama administration -- along with the European Union, Germany, Russia, China, France, and the UK.
The deal is one of several foreign policy issues where Europe's most powerful economies stand in opposition to the Trump administration. European countries are banking on the deal, as many began investing in Iran after the sanctions were lifted.
NA/PA