Larijani calls for closer Iran-Pakistan co-op
January 17, 2018 - 19:40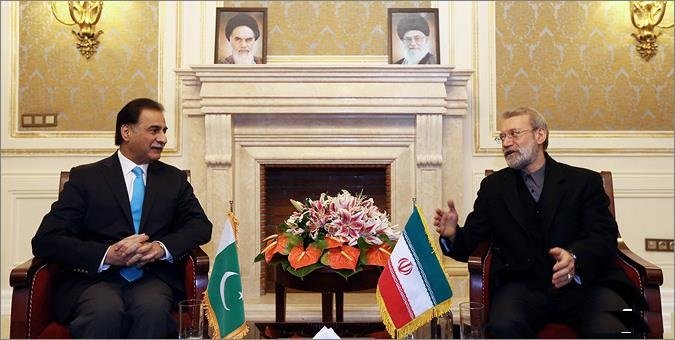 TEHRAN – Iranian Majlis Speaker Ali Larijani said on Wednesday that it is essential for Iran and Pakistan to establish closer cooperation.
"Iran and Pakistan should cooperate more than any other time. Evaluations in recent months show that the two countries have expanded relations which prove moving on the right path," Larijani said in a meeting with Raza Rabbani, chairman of the Senate of Pakistan.
Rabbani had visited Tehran to participate in the Parliamentary Union of the Organization of Islamic Cooperation (OIC) conference in Tehran.
Larijani said, "The Islamic Republic of Iran has always been honest in its friendship with neighbors and the Leader of the Islamic Revolution has always advised to expand relations with Pakistan."
Pointing to the importance to expansion of economic relations, the Iranian parliament speaker said there are impediments to expansion of economic ties and urged Pakistan to remove them.
Larijani went on to say that Iran and Pakistan have common enemies. "Tehran-Islamabad ties should be strengthened, because the U.S. seeks to undermine peace in the region and terrorism is also being spread," the parliamentary speaker remarked.
For his part, Rabbani said that Pakistan is making efforts to remove banking obstacles to increase economic relations.
He also called for boosting ties in security area.
NA/PA