Tehran Intl. Tourism Exhibition kicks off
January 23, 2018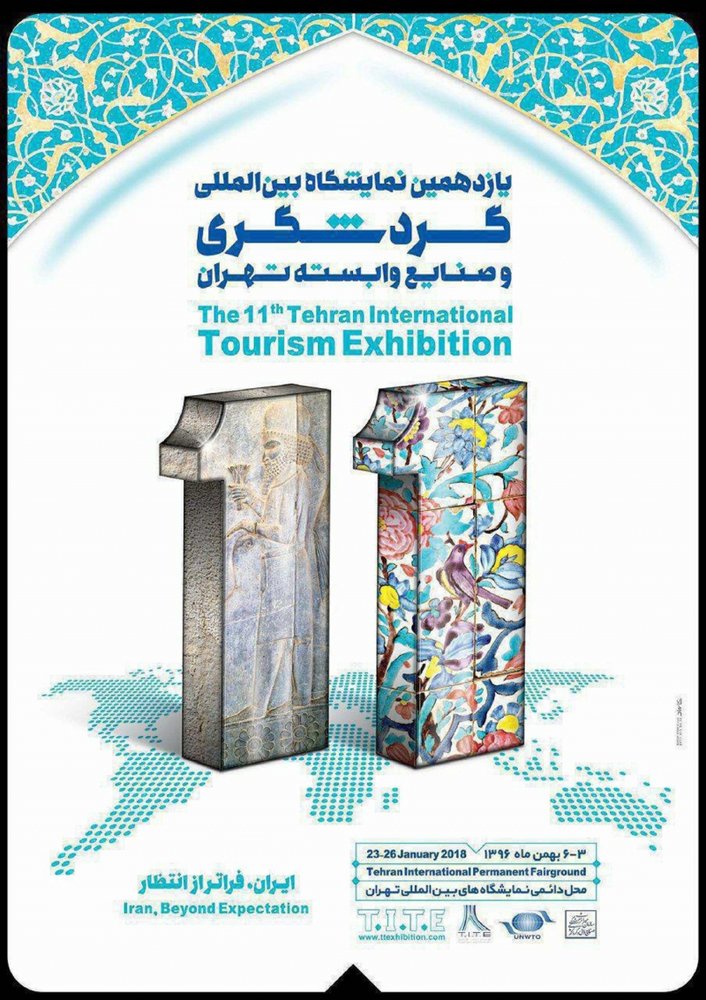 TEHRAN – The 11th Tehran International Tourism Exhibition (TITE 2018) opens its doors to the public today at the Tehran Permanent International Fairgrounds.
A total of 430 domestic travel companies and tour operators and 70 foreign ones from 21 countries including Italy, Germany, Brazil, England, Switzerland, Spain, Russia, Cyprus, Nepal, Thailand, Malaysia, and Cyprus are taking part in the four-day event, IRIB reported.
The presence of 48 e-travel companies is a distinguishing feature of the current edition that also turns the spotlight on ecotourism, health tourism, various Iranian tribes and their rituals.
The total area dedicated to the event has increased 15 percent compared to the year before, the report added.
Adopting "Iran, Beyond Expectation" as its motto, the exhibit runs through January 26.
With rich history, picturesque sceneries, centuries-old traditions and cuisine, hospitable people and 22 World Heritage sites, Iran has many to offer its avid visitors.
The country's ultimate goal is to attract 20 million foreign tourists annually by 2025. However, with only eight years to go, according to some experts, the target seems to be somewhat unachievable.
PHOTO: A poster for the 11th Tehran International Tourism Exhibition
AFM/MG