Raisi meets Hezbollah chief in Lebanon
January 29, 2018 - 11:56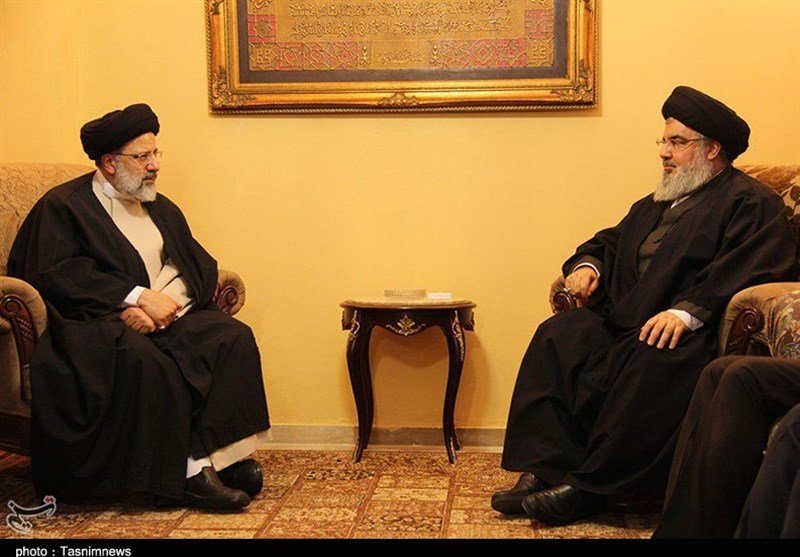 TEHRAN – Hojatoleslam Seyed Ebrahim Raisi, custodian the Astan Quds Razavi, held talks with Hezbollah Secretary General Seyed Hassan Nasrallah in Beirut on Sunday.
Raisi met Nasrallah after holding talks with Lebanese Parliament Speaker Nabih Berri and the head of Lebanon's Higher Islamic Shiite Council Sheikh Abdel-Amir Qabalan, Tasnim reported.
Accompanied by Iran's ambassador to Beirut, Raeisi talked about the latest regional developments as well as the social and cultural issues in his meeting with the Hezbollah chief.
Raisi came second in the May presidential election in Iran. In March 2016, he was appointed as custodian of Astan Quds Razavi the foundation that manages the shrine of Imam Reza in Mashhad. Before taking as the chairman of the foundation, Raisi was national prosecutor general.
MH/PA