Leader heading to Kharij class in snow
January 29, 2018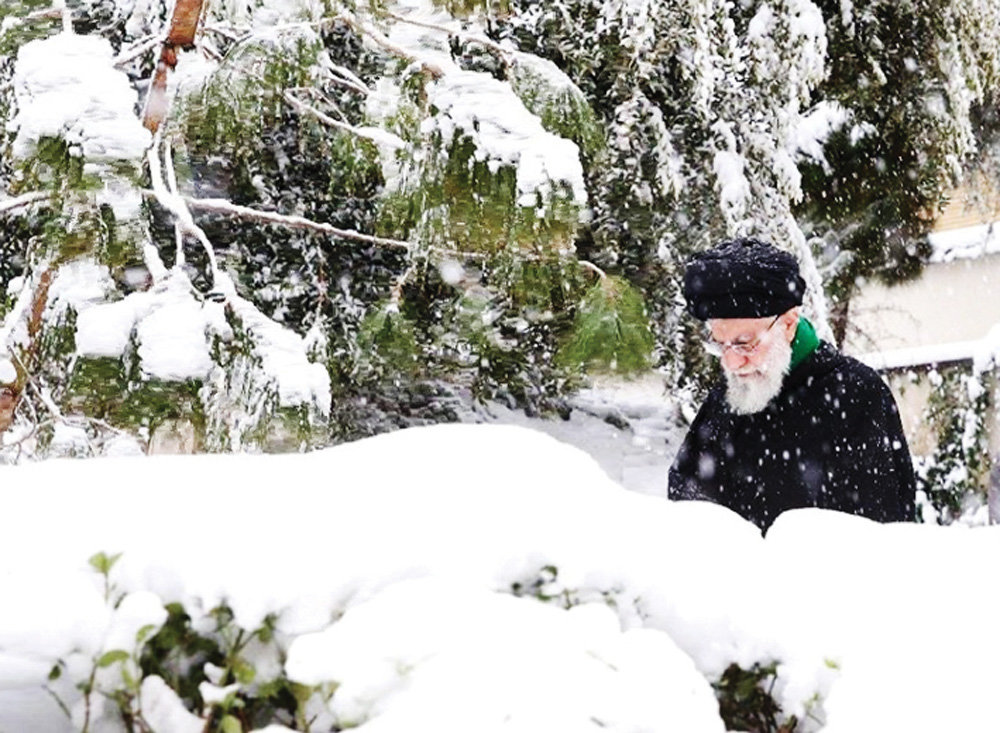 Leader Ayatollah Ali Khamenei is seen in this photo, taken on Sunday, heading to his Kharij class.
The snowfall which started late on Saturday in Tehran continued until late on Sunday.
The heavy snowfall, which also blanketed northern and western Iran, heartened people after a long drought in autumn and early winter.
Weather forecasts show that Iran will see rainy days in the coming days.