Reza Moghaddasi, former Tehran Times director, dies at 50
February 2, 2018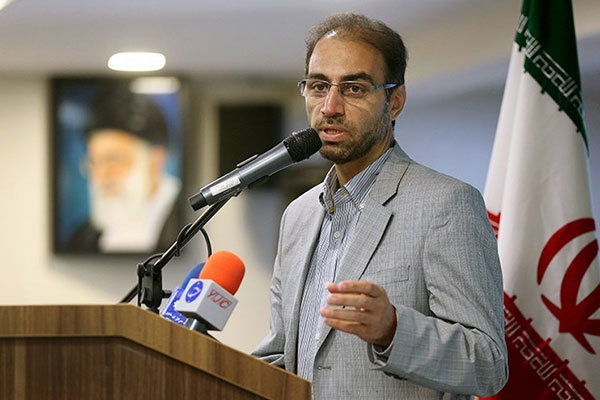 TEHRAN – Reza Moghaddasi, the former managing director of the Tehran Times Mehr news agency, passed away on Friday, after struggling with a gastrointestinal disease for a long time.
Moghaddasi was born in Mashhad in 1967 (1346 in the Persian calendar). He became interested in journalism in school by writing for a student journal, and started his professional career in the Quds newspaper when he was 20.
Before taking managerial post at the Tehran Times and Mehr new agency, Moghaddasi had served as the head of the political and social desks of Jaam-e Jam newspaper, deputy chief of the Hamshahri newspaper, the CEO of the Khabar newspaper. He had also worked in different posts in the editorial board of the Islamic Republic of Iran Broadcasting (IRIB).
When he was in the hospital, many prominent political, cultural, and media figures visited him.
Moghaddasi was considered a leading journalist in the Iranian media outlets, known for his expertise in field of journalism.
He also served as a member of the board of the Association of Muslim Journalists for two terms.
A number of Iranian officials and figures, including Guardian Council spokesman Abbasali Kadkhodaei, Foreign Minister's Special Assistant in Political Affairs Hossein Jaberi Ansari, Supreme National Security Council spokesman Keyvan Khosravi, Presidential Office's Director for Communications and Information Parviz Esmaeili and Foreign Ministry spokesman Bahram Qassemi, expressed grief over Moghaddasi's demise.
"For he who was both Reza and Moghaddas (sacred)," Kadkhodaei said in his message, in reference to the sanctity of Imam Reza (AS), the eighth Imam of Shia Muslims who is buried in Mashhad.
He described Moghaddasi as an "honest" journalist who was concerned "not for himself, but for his country."
Remembering the last time he visited Moghaddasi in the hospital, Kadkhodaei said Reza (meaning contentment in Arabic) was content with his condition and only wanted the contentment of Allah.
"He also talked about his love for the Leader," he added.
Jaberi Ansari expressed his condolences to the family, friends and colleagues of Moghaddasi in all media outlets he had worked for, and wished patience for his bereaved family.
In a message, Khosravi also offered his condolences to Moghaddasi's family and the media community. He said Moghaddasi's relentless effort in defending the values of the Islamic Revolution and his strong resolve in "honest journalism" were among his distinctive qualities.
Esmaeili said in a message that Moghaddasi was an ethical journalist and a committed manager who sought to promote the Islamic and revolutionary values through his "honest" and "continuous" efforts.
Qassemi also sent his condolences to the Moghaddasi family, colleagues and the media community, wishing for God's mercy for his soul and patience for his family.
MH/PA