Briton John Green wins Eight-ball Foreign Diplomats' Cup
February 5, 2018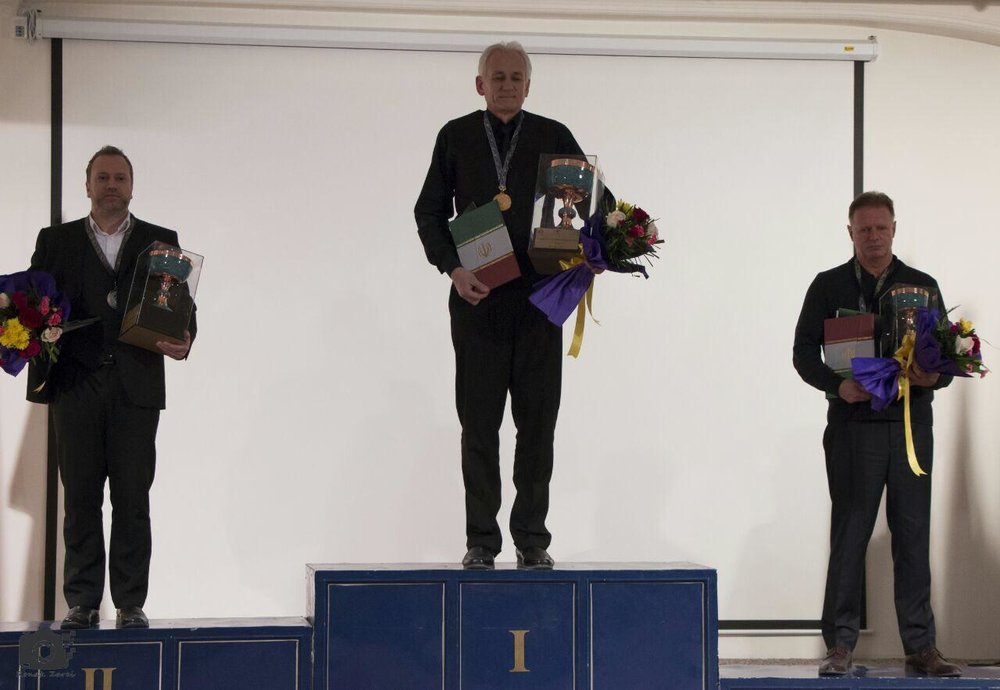 TEHRAN – John Green from Great Britain claimed the title of the Eight-ball Foreign Diplomats' Cup in Tehran on Sunday.
The event brought together diplomats from Armenian, British, Bulgarian, Egyptian, German, Greek, Indian and Tajik embassies and missions at the Economic Cooperation Organization (ECO) Cultural Institute in the Iranian capital city of Tehran.
The diplomats' cup started on Feb. 1, and ended on February 4.
Green finished in first place, followed by German duo Erik Feuring and Horst Stain.
Eight-ball (often spelled 8-ball and sometimes called solids and stripes) is a pool game popular in much of the world.
Standard eight-ball is the second most competitive professional pool game, after nine-ball.
The ultimate object of the game is to legally pocket the eight ball in a called pocket, which can only be done after all of the balls from a player's assigned group have been cleared from the table.