New Persian translation of "Pinocchio" published in Tehran
February 5, 2018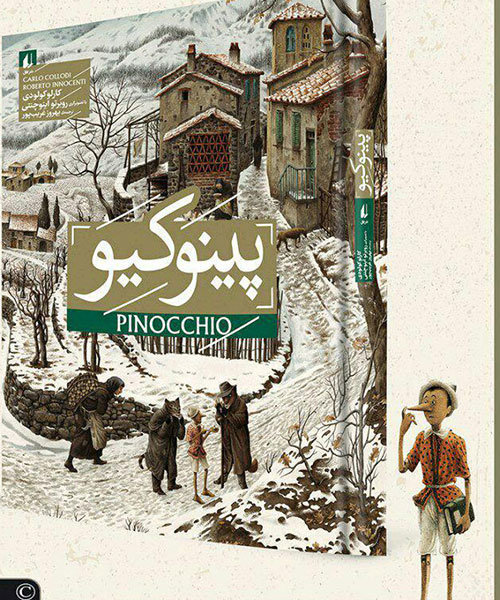 TEHRAN – A new Persian translation of the original Italian version of Carlo Collodi's 1883 novel "The Adventures of Pinocchio" by puppet theater director Behruz Gharibpur has recently been published in Tehran.
Ofoq Publications, which has obtained the right to publish the book in Iran, unveiled the Persian version in a special ceremony on Sunday.
The book, which carries the illustrations from the original version by Roberto Innocenti, has been edited by Mehdi Hejvani.
Gahribpur and Mostafa Rahmandoost, who had previously translated the book from its English version into Persian, attended the ceremony.
In his brief remarks, Gharibpur who has so far staged several puppet shows including "Khayyam" and "Rumi", talked of his wish to stage a puppet show of Pinocchio in the future.
He also recommended that people read other translations by famous figures such as Rahmandoost and Sadeq Chubak, and compare them with his version since each version has its own flavor.
"I have somehow tried to feel the naughty Italian Pinocchio and have done my best to carve Pinocchio. So if you feel you have liked the translation it would be a great honor for me," he said.
Pinocchio is a wooden puppet carved by a woodcarver named Geppetto in a village near Florence and he dreams of becoming a real boy. He is famous for his nose that becomes longer when he lies.
Photo: The front cover of the Persian translation of "The Adventures of Pinocchio" by Behruz Gharibpur
RM/MMS/YAW