One film alone cannot tell the vast story of "The Lost Strait": director  
February 9, 2018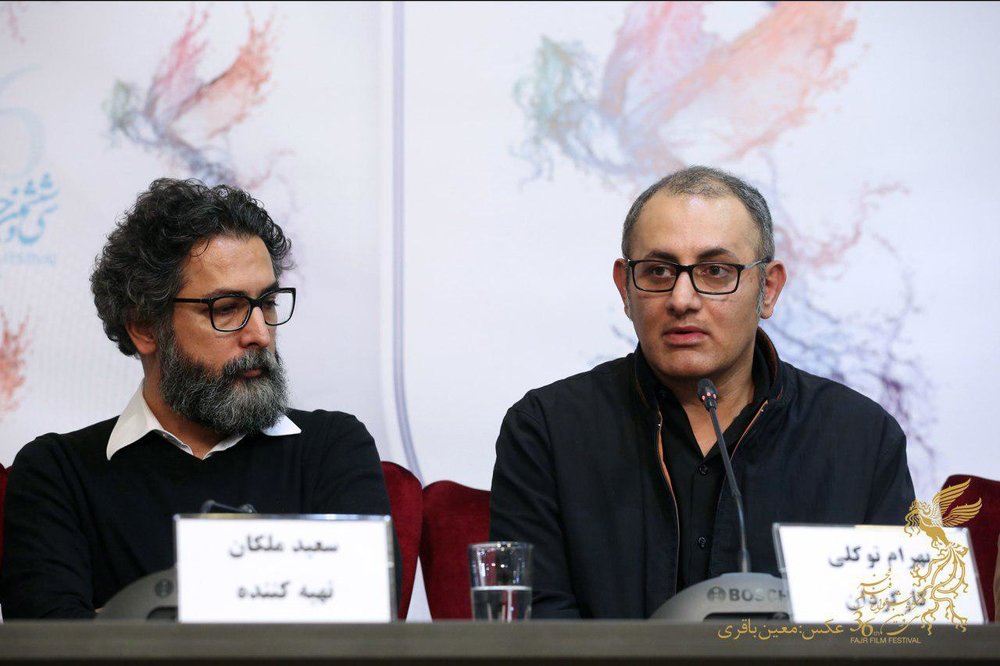 TEHRAN – Director Bahram Tavakkoli said that the true story depicted by his latest movie, "The Lost Strait" on Iranian combatants in an epic battle in the last days of the 1980-1988 Iran-Iraq war, is too massive to be portrayed in one film.
"The events are so remarkable that no film can depict them entirely," he noted during a press conference after a screening of his movie at the 36th Fajr Film Festival on Wednesday.
Starring Javad Ezzati, Amir Jadidi and Hamidreza Azarang, the film shows how Iran's Ammar battalion fought against the Iraqi soldiers in an unequal battle to hold the Abu Ghuraib Strait.
The story is set in the last days of the war just before Iran accepted UN Resolution 598, which ended hostilities on July 20, 1988.
"The screenplay was written based on intensive fieldwork and interviews. The film only covers one and a half days of the battle," Tavakkoli said.
Producer Saeid Malekan said that "The Lost Strait" is the outcome of "a top team" and added, "There was a general consensus in the team that today, our society needs such a film."
"This strait is the symbol of many things such as national unity, which we should try to protect," he stated.
He said that Iranian younger generation is the target audience of the film.
Actor Mehdi Pakdel said, "At a public screening of the film, a young woman told me that, after watching the film, she has accepted the war as part of her national identity."
He added, "My colleagues and I engaged in a real war in 'The Lost Strait' not mere acting."
The film produced at the Owj Arts and Media Organization, a Tehran-based institution producing revolutionary works in art and cinema, has won received great acclaim from cineastes and critics attending the festival.
Tavakkoli called Malekan "an artist producer" and added, "Engagement of an artist producer causes the quality of a film to be raised to such an extent."
Photo: Producer Saeid Malekan (L) and director Bahram Tavakkoli attend a press conference for their film "The Lost Strait" during the 36th Fajr Film Festival at Tehran Mellat Cineplex on February 7, 2018. (FFF/Moein Baqeri)
MMS/YAW