Galaxy inspires Iranian artist's new collection "Callixy"  
February 13, 2018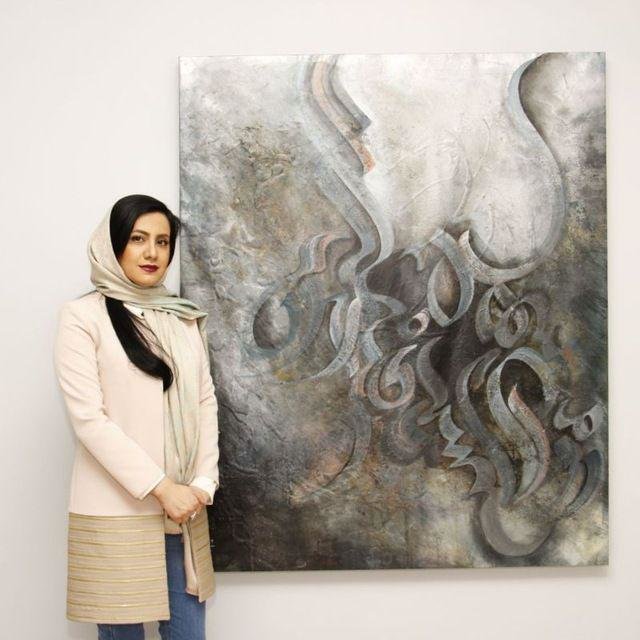 TEHRAN – The galaxy has provided inspiration for the Iranian artist Hamedeh Mashiyati to create her latest calligraphic painting collection that she calls "Callixy" ("Khatkeshan").
"I try to be in harmony with the universe," Mashiyati said in a press release on Tuesday. "Because man feels himself in that and unites with the eternal spirit," she added.
The collection is composed of 14 works, some of which feature verses of Rumi poetry inscribed on images of the galaxy.

She plans to showcase the collection in an exhibition that will open at Tehran's Vaali Gallery on Friday.
Mashiyati has previously displayed her works in solo exhibits in Iran and also has participated in several international art events.
The exhibition will run until March 11 at the gallery that can be found at 71 Khoddami St. off Vanak Square.
Photo: Hamedeh Mashiyati poses in a file photo beside one of the works from her collection "Callixy".
MMS/YAW