By M.A. Saki
Trump's Jerusalem move has made Netanyahu more hot-headed
February 14, 2018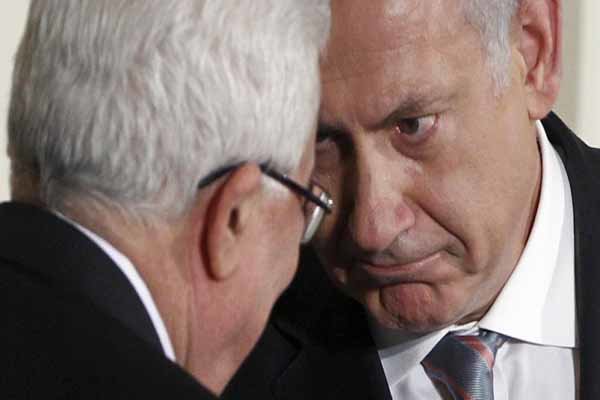 The White House on Monday dismissed as "false" an assertion by Benjamin Netanyahu that the United States and Israel were discussing the possibility of Israel annexing settlements in the occupied West Bank.
"On the subject of applying sovereignty, I can say that I have been talking to the Americans about it for some time," Netanyahu told a closed-door meeting of his Likud party's legislators, according to the party's spokesman.
It is not a secret that extremists in Tel Aviv plan to announce an annexation of the West Bank that Israel occupied in 1967.
Such remarks by Netanyahu at the meeting of his loyalists are in line with the plot to push ahead with the annexation plan as they did in the case of the Golan Heights in 1982. Netanyahu is gradually revealing his ill intentions to make the world ready for such a malicious move.
There has been a hidden agenda behind construction of more and more settlements on the Palestinian occupied lands over these years.
It is easily understood in the words of the Likud spokesman that Israel is planning to announce such a decision sooner or later. According to Reuters, the Likud spokesman quoted Netanyahu as telling the lawmakers that any change in the settlements' status must first be coordinated, "as much as possible" with the United States.
Now that Donald Trump has taken the helm at the White House, the Likud party sees a good opportunity to push ahead with its plans in the occupied territories and probably take other adventurous moves.
Though, in contrast to international law, successive U.S. administrations have been strongly supporting Israel over the past seven decades, Trump's support for Israel in his first year in office has been special. Trump, who is politically naïve and possibly not much aware of the ulterior motives of the Zionists, has been trying to prove more loyal to Israel than all his predecessors.
Trump's declaration on Dec. 6 that the U.S. recognizes al-Quds (Jerusalem) as the capital of Israel, which was the height of Trump's folly, has in fact made the ideologically-driven Netanyahu more adventurous and more hot-headed.
PA/PA