Former Iranian ambassador in Syria:
Nujaba's important role on failure of U.S. plan for overthrowing Syrian government
February 24, 2018 - 10:38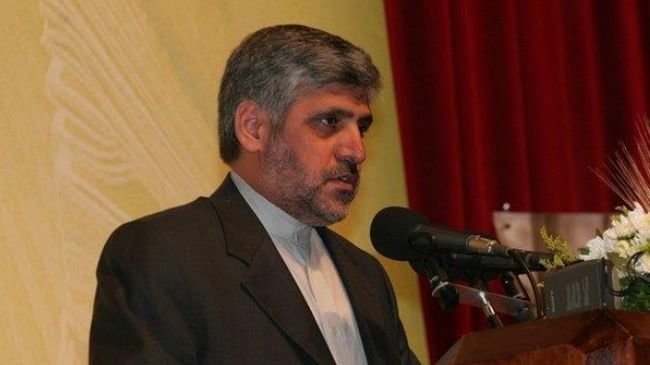 Explaining the causes of the bill proposed by the US Congress imposing sanctions on al-Nujaba Islamic Resistance, "Raouf Sheibani" said: The Resistance Axis groups, including Hezbollah al-Nujaba, prevented form and challenged the American-Zionist plan of overthrowing the Syrian government.‌
According to the report by Hezbollah al-Nujaba Islamic Resistance Media office, the former ambassador of the Islamic Republic of Iran to lebanon and Syria estimated the US congress bill for imposing sanctions on the Hezbollah al-Nujaba Islamic Resistance as a sign of the US anger towards the Axis of Resistance.‌‌
Congratulating the Secretary General of Hezbollah al-Nujaba Movement on the recent victories against the Takfiri mercenaries in Iraq and Syria, "Muhammadreza Raouf Sheibani", regrading the US Congress plan for imposing sanctions on this Resistance group stated: ‌‌ The Americans have formed an aggressive approach in the region and labelled the resistance groups terrorist.‌‌ The main cause of such actions by the US is the fact that the Resistance Axis groups, including Hezbollah al-Nujaba, prevented form the fulfilment of the American-Zionist plan and ‌challenged it.‌
He added: However it is not a new action, and currently it seems that, due to resistance put up by the Resistance Axis, the US plan has indeed reached a dead-end from Yemen to Iran, Iraq, Syria, Lebanon and Palestine, and thus the US sees labelling the Resistance Movements terrorist as the solution to resolve this dead-end.‌‌‌‌‌‌‌
Analysing the causes of the US congress specific focus on Hezbollah al-Nujaba Islamic Resistance through preparing a bill, this senior diplomat added:‌ This movement has played an important role regarding the failure of the US plan to reinforce the Takfiri terrorists such as ISIL, destabilizing Iraq and toppling the Syrian government.‌‌‌‌
The head of the Arab States Scientific Group in the Strategic Research Centre of the Iranian Foreign Ministry declared: The purpose of the US in preparing such anti-terrorist lists is to change the present values and replace the notion of resistance with the concept of terrorism; for instance, the US attempts to label Hezbollah al-Najba Movement, a real resistance group standing against the American-Zionist occupying activities and their different plots in Iraq, a terrorist one.‌‌‌‌ I believe it is merely a passive and reflective action against the achievements attained by the Resistance Axis, including Hezbollah al-nujaba Resistance