Il Faro sul Mondo hosts meeting on 'The New Poors'
February 28, 2018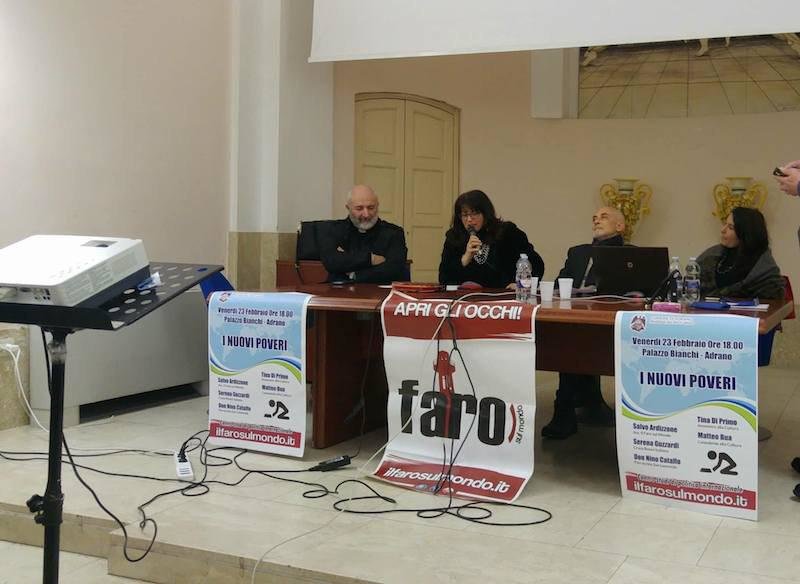 The 23rd of February, in Adrano (CT), at Palazzo Bianchi, the association "Il Faro sul Mondo" held a conference on the topic of "The New Poors", with the patronage of the Municipal Administration and of the Italian Red Cross.
Following is the list of those who participated.
- Dr. Serena Guzzardi of Italian Red Cross, who described the tragic spread of poverty and the interventions of Red Cross in support of the many enduring hardships.
- Don Nino Catalfo, parish priest of the St. Leonard church, who highlighted the harmful consequences of poverty for families and for the moral and spiritual sphere of those involved.
- Dr. Salvo Ardizzone of the association "Il Faro Sul Mondo", who explained how this phenomenon is the consequence of the neoliberal economic system, which annihilates labour in behalf of the accumulation of financial wealth; a momentous phenomenon, which needs to be
confronted with awareness and innovative intuitions.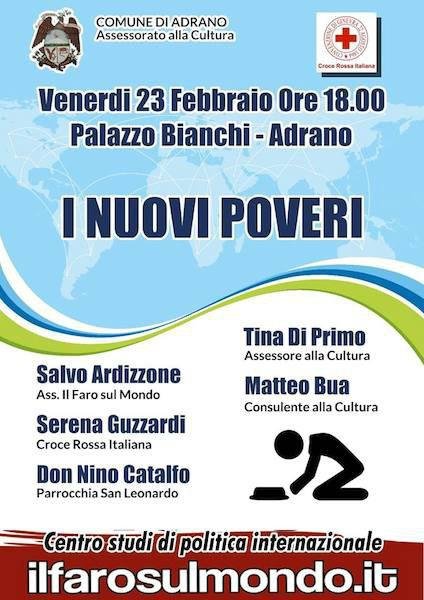 Professor Matteo Bua introduced the meeting. The conference featured the Municipal Culture Assessor Tina Di Primo on the role of moderator.
The meeting is the first of a series of conferences concerning crucial topics of contemporary society.