Assembly of Experts raps U.S. for nuclear deal violations
March 15, 2018 - 12:11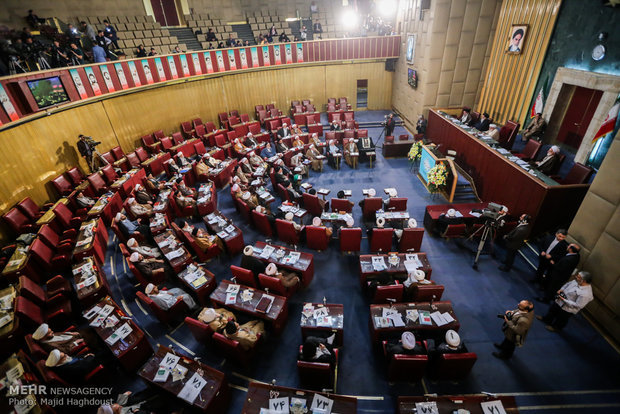 TEHRAN – The Assembly of Experts has condemned the United States for blatantly violating the terms of the nuclear agreement, urging the government to take appropriate measures in response to Washington's moves.
In a statement issued on Wednesday, the body warned Washington of its anti-Iran actions, saying the Iranian nation and government, because of their religious and national doctrines, will not tolerate hegemonic powers' bullying and greed.
It also called for speeding up defense and missile programs as a response to Washington's lack of commitment to the deal, Mehr reported.
MH/PA