Rouhani to Trump: Iran ready for any scenario toward nuclear deal
April 21, 2018 - 19:36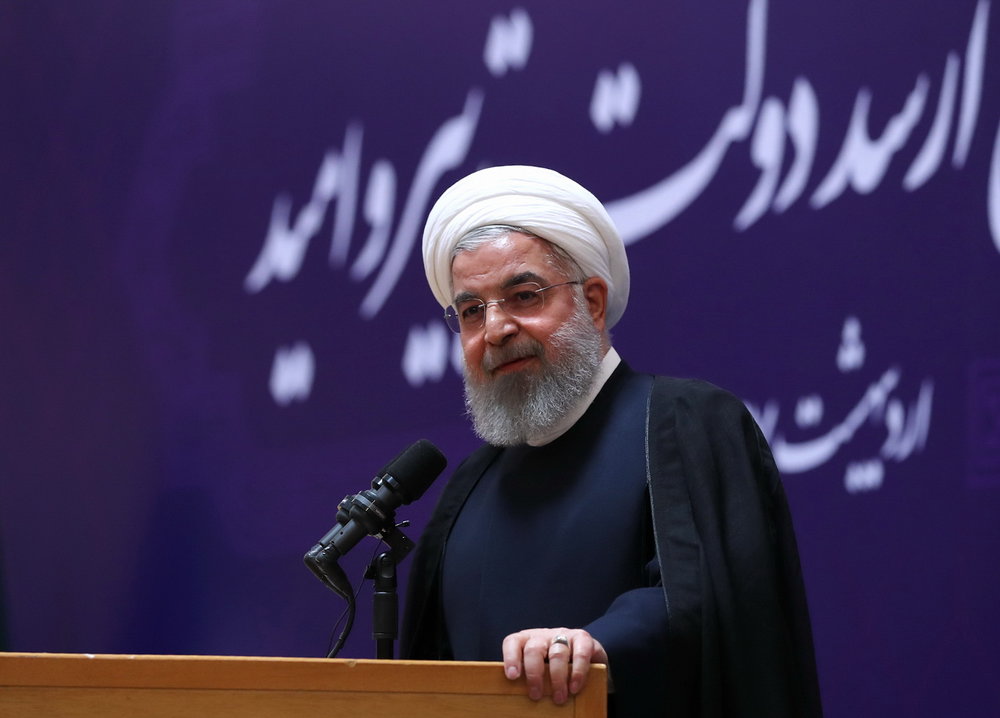 TEHRAN – President Hassan Rouhani on Saturday warned U.S. President Donald Trump that Iran is ready for any scenario toward the 2015 nuclear deal, officially called the Joint Comprehensive Plan of Action.
"We have done essential planning for the JCPOA months ago and people will not face problem," Rouhani said during a speech at the convention of senior government officials.
The president said Iran has the capacity to cause inconvenience for the Trump administration if the nuclear deal is ditched.
"If necessary, we will deprive them of comfort which in my opinion is not difficult to do," Rouhani remarked.
Iran has repeatedly threatened if the nuclear agreement is killed it will resume enrichment of uranium to the purity level of 20 percent.
"Since months ago Iran's Atomic Energy Organization was ordered to be prepared and this organization is prepared for what they (the Trump administration) can imagine and what they cannot imagine," the president explained.
Ali Akbar Salehi, the nuclear chief, sounded the same threat on Saturday, saying, "We are ready like an army."
In a statement on January 12, Trump gave Europeans only 120 days to agree to an overhaul of the nuclear agreement and said if the text of the nuclear deal is not revised he would unilaterally withdraw the U.S. from it. The deadline falls on May 12.
Iran, the five permanent members of the UN Security Council - the U.S., UK, France, Russia, and China - Germany and the European Union struck the nuclear deal in July 14, 2015. The deal took effect in January 2016.
According to the agreement, Iran agreed to put limits on its nuclear work for termination of nuclear-related sanctions. However, the spirit and terms of the international agreement has been violated several times by the Trump administration and Congress.
'Islamic Revolution based on respect for people'
Elsewhere in his remarks, Rouhani said that the Islamic Revolution is based on respect for people and solving their problems.
"We are successful if we convince the people and not threaten them and gain their support in anything we want to do," he said.
"We have a heavy responsibility which we should carry out well. We should know that we cannot move forward without the people's supports. You should convince the people with logic and the people should feel that what you said is right," he noted.
'Monopoly in cyberspace is not good'
Rouhani also said that monopoly in cyberspace is not good.
The remarks by the president comes as Iran has taken steps to end the monopoly of Telegram.
However, he said, "Let the people live their lives. A part of our employment is in cyberspace."
NA/PA