Oliver Stone calls Daesh fascinating subject for cinema 
April 25, 2018 - 18:59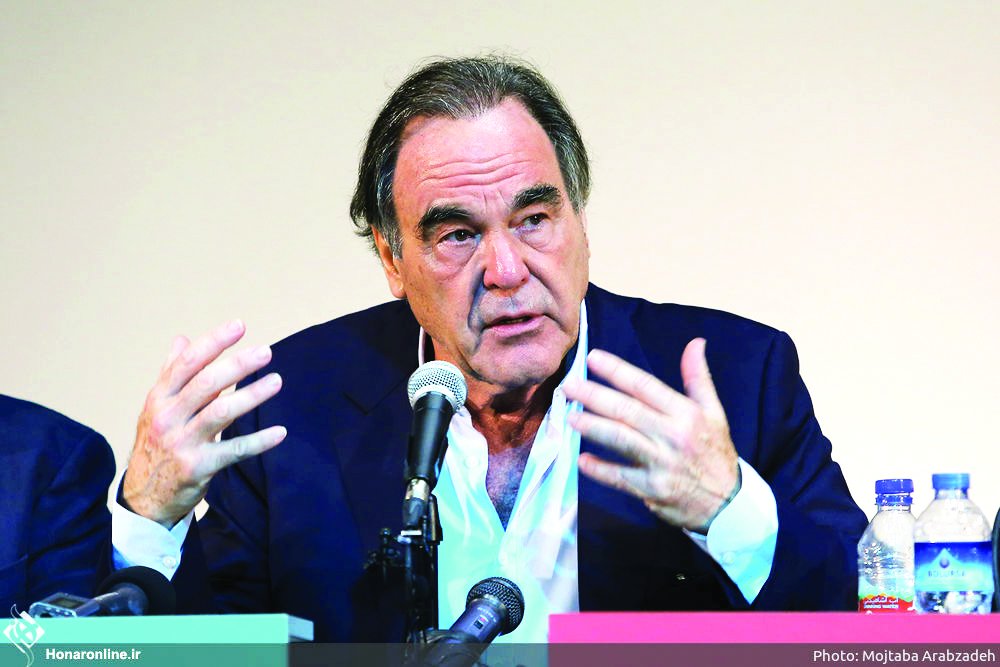 TEHRAN – Oliver Stone, the American filmmaker who has directed numerous political dramas and documentary films, has said the Daesh issue could be a fascinating subject to be made into films.
Speaking at a press conference organized by the 36th Fajr International Film Festival in Tehran on Wednesday, he said enlightening the world about the Daesh issue is of crucial importance.
He added that however, many opposing forces would thwart such film projects.
There are many different scenarios about Daesh, Stone stated and added that countries such the U.S. and Saudi Arabia as well as the Zionist regime would never accept the stories that are challenging their attitude toward the terrorist group.
Stone arrived in Iran early this week at the invitation of the Fajr organizers and attended a workshop arranged for students from international film schools in 50 countries.
The CIA is highly influential in Hollywood, he said at the workshop, and added the CIA is trying to influence his projects as well.
The Fajr festival, Iran's major cinema event, will come to an end on Friday by awarding winners.
Photo: American filmmaker Oliver Stone attends a press conference during the 36th Fajr International Film Festival at Tehran's Charsu Cineplex on April 25, 2018. (Honaronline/Mojtaba Arabzadeh)
MMS/YAW