Book on Persian impact on English literature introduced in Tehran 
May 4, 2018 - 18:36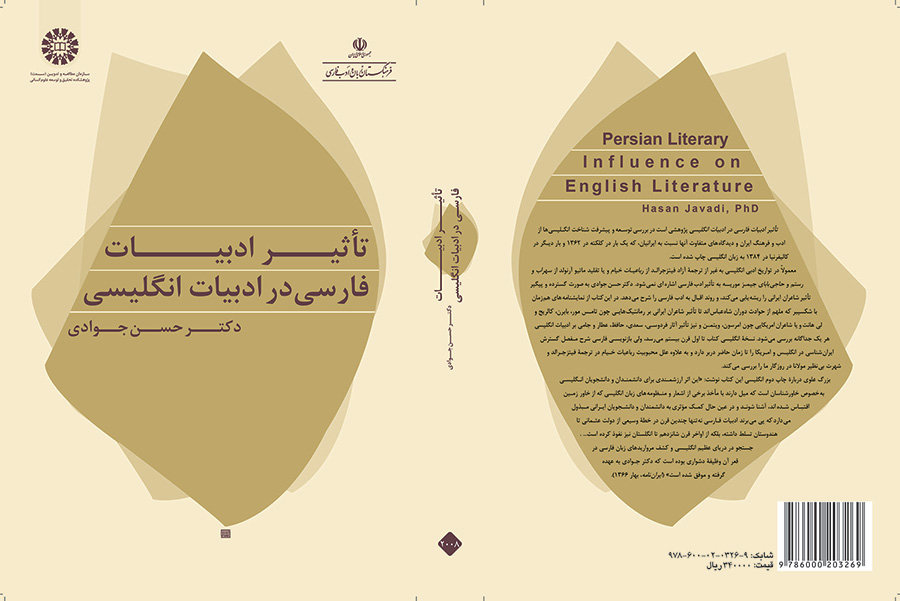 TEHRAN – "Persian Literary Influence on English Literature", a book by Persian scholar Hasan Javadi, was introduced during the 31st Tehran International Book Fair on Thursday.
The book has been published by SAMT, an Iranian publisher that provide books for university students, while the English version of the book was published by the U.S-based Mazda Publishers in 2005.
A number of scholars attended a meeting SAMT organized to introduce the book and SAMT director Ahmad Ahmadi and scholar Nahid Hejazi from the Academy of Persian Language and Literature elaborated on the book.
"The Persian language is like a big caravan, which has had great influences over history and is readily observed in the literature of India, Pakistan, Afghanistan and Tajikistan," Ahmadi said.
In this book, Javadi, a former professor at the University of Cambridge and the University of California at Berkeley, presents a survey of the subject often mentioned in many histories of English literature.
Students of that literature know about "The Rubaiyat of Omar Khayyam" through the translation of the English writer Edward Fitzgerald, but many are unaware of the fascination that the East, including Persia, has exercised over European minds, the author writes in this book.
The Tehran International Book Fair, which is currently underway at Imam Khomeini Mosalla, will run until May 12.
Photo: The cover of the Persian version of "Persian Literary Influence on English Literature" written by Hasan Javadi
RM/MMS/YAW