'Welfare organization supports cafés run by disabled people'
May 15, 2018 - 19:59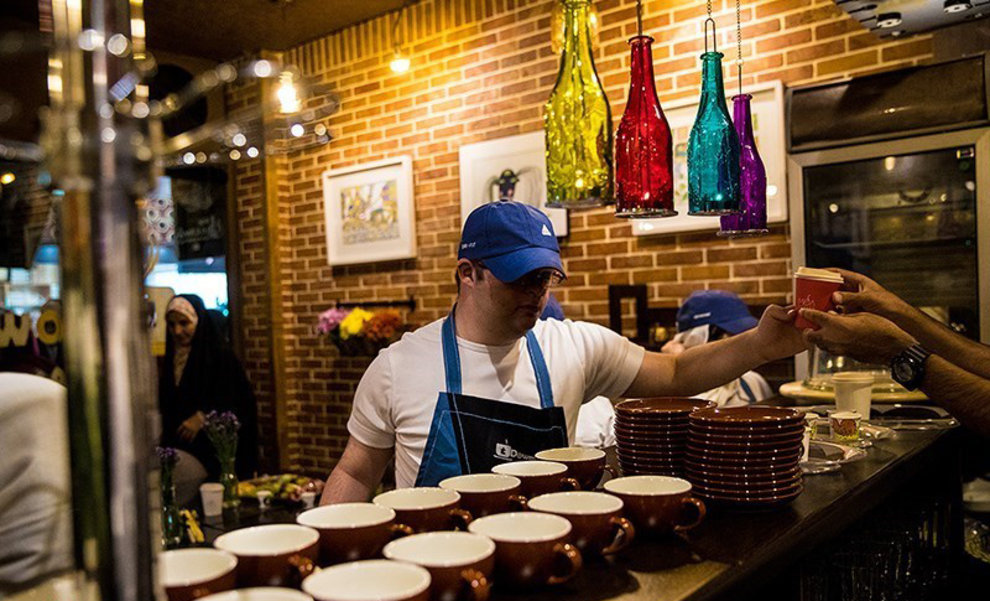 TEHRAN — Iran's Welfare Organization provides financial support to set up cafés which are run by people suffering from different kinds of mental and physical disabilities, an official with the organization has said.
Commenting on Downtism Café, a café in Tehran run by teenagers with autism and Down syndrome, Hossein Nahvinejad explained that such deeds would not only create job opportunities for these groups of people but also empower them to become contributing members of society, Tasnim reported.
Financial support is not the only way to help people who are physically or mentally challenged, Nahvinejad said, adding that being functional within society and contributing work can make society more inclusive for people with disabilities.
Downtism Café is the first-ever café in Iran run by ten teenagers with autism and Down syndrome. The café opened in northern Tehran on May 1. Downtism is made up of two words of autism and down which refers to their disorders.
According to NPR, "less than one in five disabled adults are employed." CNN Money also stated that, "disabled workers earn about $9,000 less a year than non-disabled workers, according to Census data on median earnings. That gap was under $6,000 in the early 1990s." The disability community is still discriminated against at work from being refused a job or denied a final interview. But when it comes down to it, employers need to see a person, including his/her disability, as an asset and not a potential liability.
MQ/MG