Iran appeals to FIFA over Nike boycott of players
June 8, 2018 - 16:2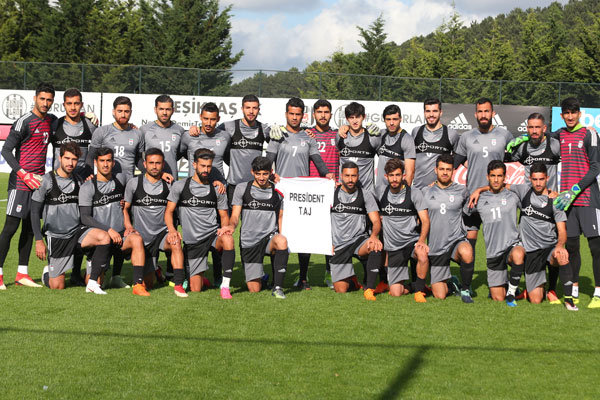 TEHRAN – Iran national football team coach Carlos Queiroz has hit out at Nike after the sports manufacturing giants refused to supply the team with boots due to sanctions imposed by the U.S. President Donald Trump's administration.
When it announced this week that it would exclude Iranian players, Nike linked its decision to the Trump administration's re-imposition of Iran sanctions.
Iranian media reported that even Swedish-born dual national Saman Ghoddos, an Ostersunds FK striker who they said is sponsored by Nike, will be forced to wear another brand of cleats.
"Players get used to their sports equipment, and it's not right to change them a week before such important matches," the Iranian squad's long-serving manager, Carlos Queiroz, a Portuguese national, was quoted as saying.
"We call on FIFA to come to our help in this issue," Queiroz added at a training session outside Moscow.
Iran is one of Asia's most successful soccer nations, making their fifth World Cup appearance, although their only victory at the hallowed tournament was a 2-1 win over the United States in 1998.
"The sanctions mean that, as a U.S. company, we cannot provide shoes to players in the Iran national team at this time," Nike's media arm said in an e-mail statement to RFE/RL.
Mehdi Mahdavikia, a former captain of Iran's national team, also criticized Nike's decision.
"The World Cup is a place for nations to come together," Mahdavikia said in a tweet that criticized Nike's decision as "illogical."
Like most U.S. companies, Oregon-based Nike is not officially represented in Iran due to sanctions. But its shoes and other products are widely available on the Iranian market.
Nike has claimed that 60 percent of all players in the 32-team World Cup will be wearing its cleats, including players from Germany and Spain.
Iran kick off their campaign against Morocco in St Petersburg on June 15.
Team Melli, meanwhile, face Spain in Kazan on 20 June before meeting Cristiano Ronaldo's Portugal in Saransk five days later.