By Nima Chitsaz
Kim-Trump summit: From fire and fury to beef short ribs, sweet and sour crispy pork, and braised codfish
June 14, 2018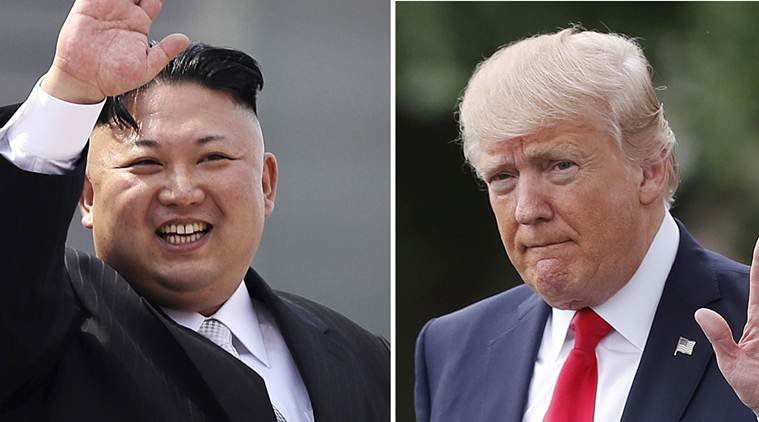 After months of escalating tensions between arch foes North Korea and the United States, finally the presidents of the two countries met at the Capella Hotel in Singapore's Sentosa Island.
Since last year when Trump in a tweet, more than a year after former NBA hall of famer Dennis Rodman visited North Korea and watched a basketball exhibition with Kim said: 'Last place on Earth I want to go', referring to North Korea, there have been barrage of insults between the two leaders.
Generally speaking war, disrespect in any form and context, insult, threat, provocative moves and everything which is not of any help in bringing world nations together is not welcomed by sound logic, and probably nobody is willing to imply that, rather the meeting was a good political move, although experts believe the world has to wait and witness the outcome in long run.
However, the U.S. does not have a clean record of keeping promises and sticking to international agreements like the 2015 Paris Agreement on climate change with Trump saying "The Paris accord will undermine (the U.S.) economy," and "puts (the U.S.) at a permanent disadvantage."
Another instance of the United States being untrustworthy is its unilateral withdrawal from the land mark nuclear deal signed between the Islamic Republic of Iran and the E3+3 group of states, namely Britain, France, Germany, Russia, China and the United States, officially known as the Joint Comprehensive Plan of Action, JCPOA.
Many world leaders said the JCPOA was the triumph of diplomacy, negotiations and logic, however, the U.S. unilaterally withdrew from the deal.
Elsewhere and most recently was the U.S. strongman's behavior at the G7 meeting and the barbs trading between the U.S. and Canadian officials afterwards, which made German chancellor Angela Merkel say the world leaders have to respect each other and be more polite and British Prime Minister Theresa May saying the G7 meeting with Trump was difficult.
A meeting between two presidents trying to solve thorny issues is not bad at all but why this way and after so many ups and downs. Experts say there were many better ways to reach to this point and insist the world has to wait and see the outcome.