Armenian Ambassador Artashes Toumanian visits Film Museum of Iran
June 27, 2018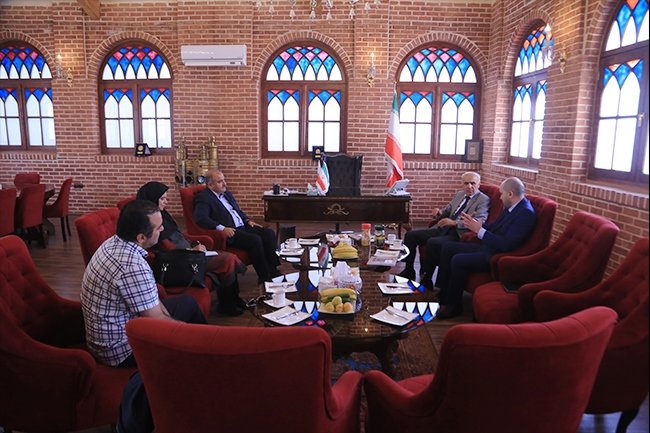 TEHRAN – Armenian Ambassador Artashes Toumanian visited the Film Museum of Iran, the museum announced on Tuesday.
He also held a meeting with the director of the museum, Alireza Qasemkhan, and he announced the country's plan to expand relations with the museum.
National Film Archive of Iran director Ladan Taheri who also attended the meeting pointed to the historical role that Armenian individuals played in the development of cinema in Iran.
Ways to exchange copies of rare films and cinematic documents were also discussed during the meeting.
They also talked about plans to organize mutual exhibitions, film weeks and seminars.
Photo: Armenian Ambassador Artashes Toumanian (2nd R) and Film Museum of Iran director Alireza Qasemkhan (3rd L) meet at the museum in Tehran on June 25, 2018. (Film Museum of Iran)
MMS/YAW