By Payman Yazdani
Iran's National team demonstrates orientalist inventions about "Iranian mind": Adib Moghaddam
June 30, 2018 - 10:43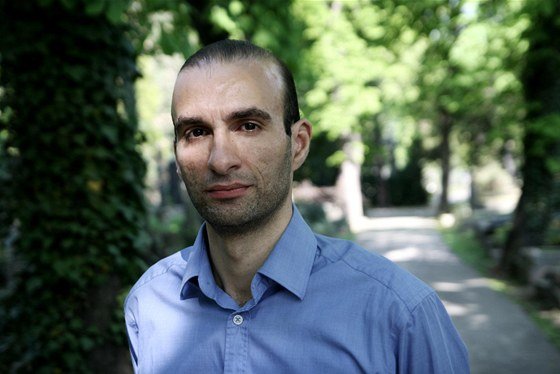 TEHRAN - Touching upon perfect performance of Iranian national football team in the 2018 World Cup, Prof. Adib-Moghaddam says orientalist inventions about "Iranian mind" has nothing to do with reality.
The 1-1 draw with Portugal on Mon. in Saransk sent Iran home with 4 points.
Being grouped with Morocco, Spain and Portugal in Group B of 2018 World Cup, Iran was facing a lot of pressure for having to go against such tough and expensive teams that were already a good candidate for winning the world cup.
Following is the full text of interview with Professor Arshin Adib-Moghaddam, Chair of the Centre for Iranian Studies at the London Middle East Institute. He also once played semi-professional football in Germany and loves football.
Q: How did you find the overall performance of Iran at 2018 World Cup?

A: I think the efforts of the Iranian national team truly heroic. Against all odds, they gathered four points in the toughest group of the world cup. They truly deserved to get through, not least because of their stellar defensive performance, but also their ability to counter-attack so efficiently. Carlos Queiroz should be lauded for his tactical acumen and motivational skills. The team was fine-tuned and proud. They played with dignity and passion without losing their discipline and fairness. A real team effort that showed the unity and positive mentality that Queiroz instilled in them.

Regarding Monday's match against Portugal, don't you think that Iran had the potential to win the game? And any comment on referee's performance?

Based on the second half, I think Iran deserved more. I was particularly impressed by Iran's ability to take Ronaldo out of the game. He scored 4 goals in the two previous matches against Spain and Morocco and yet he was not to be seen in the game against Iran due to the stability of the Iranian defense. Next to Nigeria, Iran is probably the most unlucky team. But there is a lot for Iran to be proud of and the future for Iranian football looks bright. This is a young team with a lot of spirit and they have gained a lot of respect for their performances at this world cup.

Q: Some people criticize the defensive style of Iran's football, what is your view in this regard?

A: I think it delivered for Iranian football. The team qualified first in the group as the first team in the world. At the same time, the team demonstrated that they can control a game in the opponent's pitch as well. We shouldn't forget that they had two of the strongest teams in the world in their group, and Morocco is probably the best African team at the world cup. Most of Morocco's players play for top teams in Europe, and they drew against Spain in a game that Spain had to win. Iran came to this world cup perfectly tuned both in terms of tactic and mentality. Psychology is important in football and the Iranian team was incredibly strong in that regard.

Q: Football is known as a tool to strengthen national prestige and identity of the countries in the world. Is this sport able to act as a factor to strengthen Iranians international prestige and national identity?

A: I generally dislike mixing sports and questions of politics. But if we mean by this that football and other sports have the ability to galvanize the national reputation of a country and to give pleasure to its people, then the answer is yes of course. But this should not be interpreted as a form of "psycho-nationalism" when nationalist sentiments lead to discrimination and xenophobia. The good thing about sports is that it speaks to our positive sentiments of joy and happiness. Football in Iran should be promoted as a major component of culture. The beauty of the game is a sublime ingredient of a happier society. This is the general purpose of any cultural factor that is pursued in a healthy distance to the rather more polluted and cynical world of politics.

Q: Many experts believe Iran's football team's performance in world cup 2018 was exactly as a "Team" contrary to traditional belief that Iranians are not able to work together as a team. What do you think of this?

A: Yes I have heard many orientalist inventions about the "Iranian mind", which is typically depicted as individualistic, conspiratorial and uncooperative, even by seemingly educated individuals. There is a whole corpus of books and educational material about this. Similar studies exist about the so called "Arab mind" or "Chinese mind" or any other nation that came on the radar screen of empires. There is this nonsense tale out there which says that two Iranians can't agree on anything if they are put in one room together. These are orientalist constructions that have nothing to do with reality. Unity is not a matter of mentality. It comes with a functioning system that people identify with and that keeps them together as a "team" or a "nation". The more appeal and legitimacy this system garners for every individual member, the more unity there will be. The Iranian national team perfectly demonstrated how such a system delivers wonders for its members, when it is managed well. The Iranian national team instilled an incredibly valuable sense of hope in the hearts of its fans - women and men, who came to watch the game from all over the world. This enthusiasm was visible by the great support they received from the fans whose chants dominated each stadium they played in. Judging from the TV images, Iranian women took the lead in the chants. I am hopeful they will do so soon in Iran as well. This beautiful atmosphere created a unique dialectic between the team and the fans - a dialectic of love. It was a fantastic celebration of this sport – and it delivered some of the most beautiful images of this world cup.