Zarif says Iran wants 'practical solutions' to save nuclear deal
July 6, 2018 - 14:33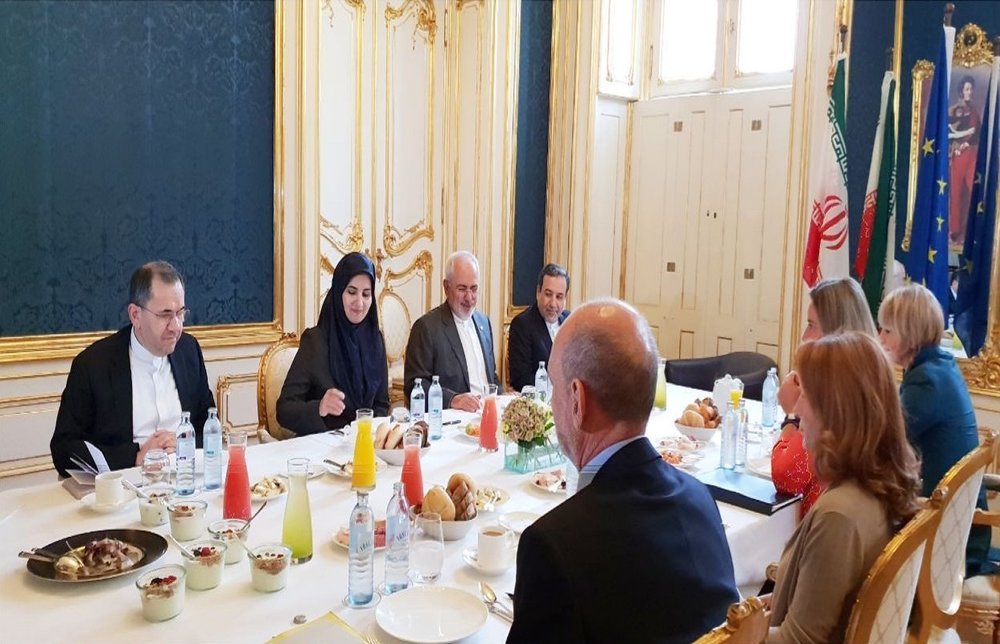 TEHRAN – Iranian Foreign Minister Mohammad Javad Zarif said on Friday that he was visiting Vienna to seek "practical solutions" and "verifiable and actionable commitments" on how to save the 2015 nuclear agreement now that the United States has pulled out of the multilateral accord.
Zarif was set to hold talks on Friday with the European Union foreign policy chief, and his counterparts from Germany, France and Britain (known as the E3), China and Russia on the fate of the nuclear agreement, officially called the Joint Comprehensive Plan of Action (JCPOA).
The remarks by Zarif came hours after President Hassan Rouhani told German Chancellor Angela Merkel that the package proposed by the EU trio to save the nuclear agreement is "disappointing".
"In Vienna for JCPOA Ministerial Meeting. My mandate is crystal clear: Forge practical solutions. Expecting EU/E3+2 counterparts to make verifiable & actionable commitments rather than lofty & obscure promises," Zarif tweeted.
Zarif also warned the remaining parties to the agreement that the world must not expect Iran to remain in the deal while sanctions are being re-imposed.
"Make no mistake: Sanctions & JCPOA compliance are mutually exclusive."
Under the 2015 agreement, backed the UN Security Council, Iran agreed to put limits on its nuclear activities in exchange for termination of economic and financial sections.
PA/PA