Girls' Day, a time for boosting self-identity and national happiness
July 10, 2018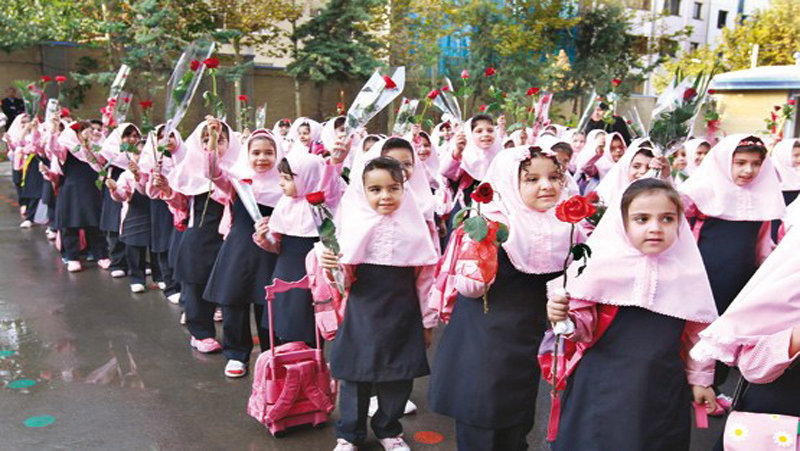 TEHRAN – In order to boost self-identity and national happiness among girls, the presidential department for women's and family affairs in cooperation with some other organizations and ministries is going to hold different programs.
The programs are scheduled to commemorate the dignity of Iranian girls by marking the National Girls' Day, July 15, Mehr reported.
One of the programs is the festival of Iranian girls which will be held on July 15-17 in Tehran's Book Garden, said Hadi Bahrami, secretary of the festival, adding that the Ministry of Culture and Islamic Guidance, the women-only Al-Zahra University, the Department of Technical and Vocational Education in Tehran, the Welfare Organization, the Ministry of Education, Tehran Municipality and the University of Tehran cooperate in holding the festival.
Different workshops for children and young adults are to be held on the sidelines of the festival and the issues concerning girls' vulnerabilities are to be studied, Bahrami explained.
Another festival-exhibition on Iranian clothing is to be held in the city of Karaj, Alborz Province, said Mohammad Reza Bourang, the executive secretary of the exhibition.
The ten-day exhibition will be opened on July 12, and about 1,500 exemplary girls will be honored at the festival, he added.
The event will be opened in the presence of the vice president for women's and family affairs Masoumeh Ebtekar, a number of provincial officials and parliament member, he added.
Bourang concluded by saying that the event aims to support traditional clothing of different tribes.
NM/MQ/MG