German chancellor, Chinese premier back nuclear agreement
July 10, 2018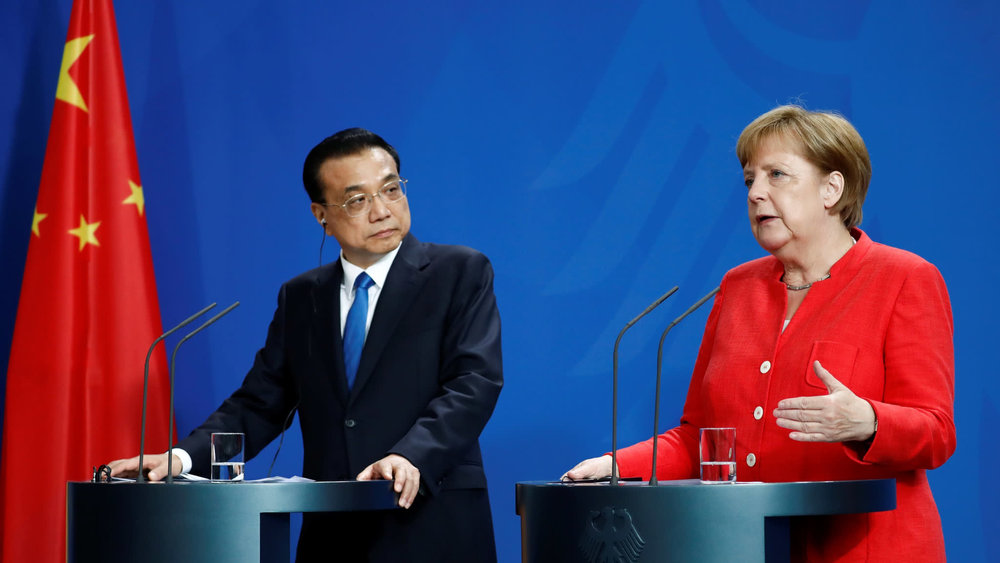 Germany and China have reiterated that they are committed to the 2015 nuclear deal with Iran following the United States' withdrawal from the multilateral agreement.
Speaking as she met with China's Premier Li Keqiang on Monday, Chancellor Angela Merkel said the nuclear accord, officially known as the Joint Comprehensive Plan of Action (JCPOA), was well-negotiated.
The Chinese premier also warned against the unforeseeable consequences if the deal falls apart, according to Reuters.
"We remain committed to the nuclear agreement. We think it was well negotiated," Merkel said. "There is more that needs to be negotiated with Iran, but we think it is better to stay in the agreement."
However, Merkel implied that Berlin could do little to protect international companies against punitive U.S. measures, adding that it is up to individual firms to decide if they want to invest in Iran.
U.S. President Donald Trump announced on May 8 that Washington was walking away from the nuclear agreement and that he plans to reinstate U.S. nuclear sanctions on Iran and impose "the highest level" of economic bans on the Islamic Republic, jeopardizing the survival of the landmark accord.
Under the JCPOA, Iran undertook to put limits on its nuclear program in exchange for termination of nuclear-related sanctions imposed against Tehran.
Since the U.S. president pulled Washington out of the historic nuclear deal, European countries have been scrambling to ensure that Iran gets enough economic benefits to persuade it to stay in the deal. The remaining parties have vowed to stay in the accord.
Tehran has conditioned its stay in the deal to practical European strides to make sure Iran's dividends from the deal would not be affected when U.S. sanctions are reimposed in August.