Tehran can make Washington quit addiction to sanctions, Zarif says
July 29, 2018 - 21:3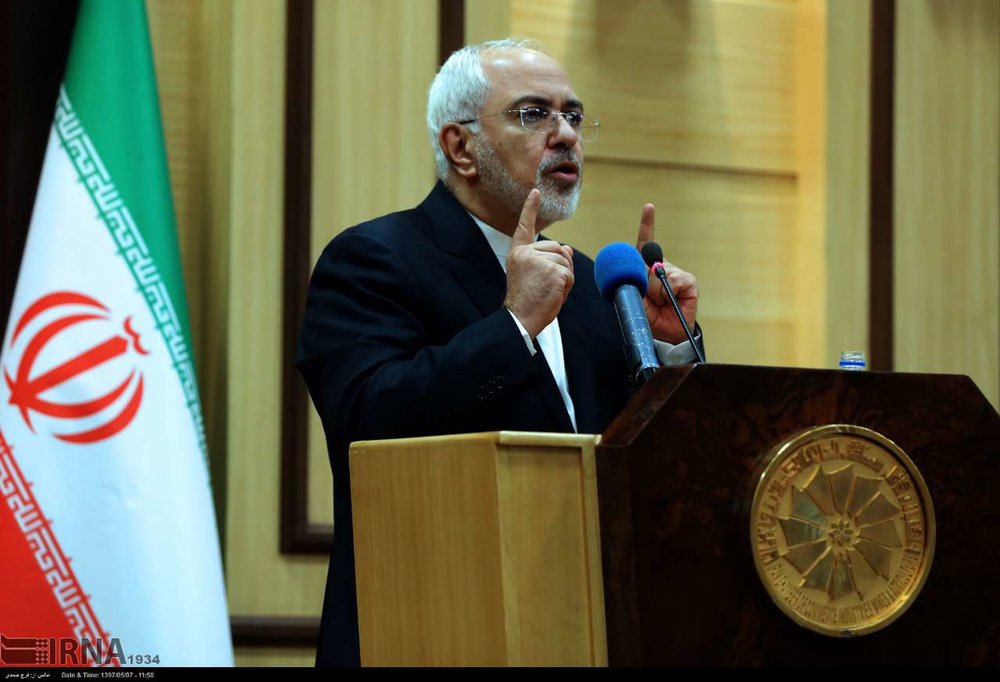 TEHRAN – Iranian Foreign Minister Mohammad Javad Zarif said on Sunday that the U.S. is addicted to imposing sanctions, and Iran can show Washington that is should quit this addiction.
"We can turn pressure into opportunity through increasing domestic production and non-oil exportation and show the U.S. in next few months that it should quit this addiction [to imposing sanctions]," Zarif said during a first joint conference of private sector and the Iranian diplomats.
He also said, "History of the U.S. foreign relations show that it has imposed most of sanctions against various countries."
Elsewhere in his remarks, the chief diplomat said the U.S. has become isolated by withdrawing from the international nuclear deal. However, he said, the world is standing beside Iran.
On May 8, Donald Trump unilaterally withdrew the U.S. from the nuclear deal, officially known as the Joint Comprehensive Plan of Action, and ordered restoration sanctions against Iran.
The entire world, excluding despots in Saudi Arabia and the UAE along with extremists in Israel, has expressed an unequivocal support for the preservation of the nuclear agreement without the U.S.
"Now, there is the opportunity to pass the current critical situation through unity," Zarif noted.
'Europeans should take a transparent decision'
Zarif also said that the Europeans should decide whether their businessmen, banks and governments favor European interests or U.S. interests.
He noted that there is a "gap between the U.S. and Europe", however, he said, "I am not inexperienced to say that we can cause a clash between the U.S. and Europe."
Europe and all the other major countries in the world have come to the conclusion that the current policies that the U.S. is following are "dangerous", he said.
To save the multilateral agreement, the Joint Commission of the JCPOA met at the foreign ministerial level in Vienna on July 6. EU foreign policy chief Federica Mogherini, who chaired the meeting, announced that Iran and the remaining parties had agreed to continue negotiations, including on economic measures, over how to keep the deal alive.
NA/PA