You will take your wish for talks with Iran to grave: IRGC chief to Trump
August 1, 2018 - 20:53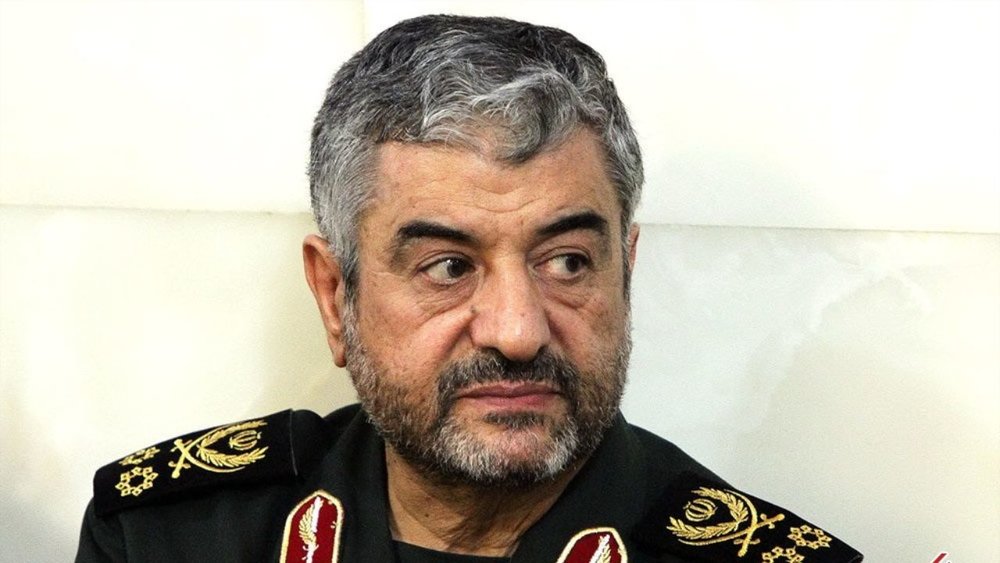 TEHRAN - Chief of the Islamic Revolution Guard Corps (IRGC) Mohammad Ali Jafari said on Tuesday that the U.S. officials, including President Donald Trump, will take the wish for negotiation with Iran to the "grave".
"You will take this wish to the grave that the officials of the Islamic Republic of Iran will ask for meeting or will take permission from the nation for meeting with you. You will never see such a day," Jafari wrote in a letter.
In a joint press conference with Italian Prime Minister Giuseppe Conte on Monday, U.S. President Donald Trump said that he is ready to meet with Iranian President Hassan Rouhani without setting any pre-condition.
Jafari said, "Sit in your 'black House' and remain in the illusion of meeting with the Iranian officials. Be aware that this is a wish that will remain with you by the end of your presidential tenure and even the future presidents of the U.S. will not be able to realize this wish."
He described Trump as an "unprofessional president" in the world of politics.
"The former U.S. presidents who were military men or politicians were much more aware or learned that Iran and the Iranians cannot be threatened and they are united against foreigners' threats and pressure," he added.
He also noted that Iran will resist until definite defeat of the hegemony.
NA/PA