Extremely high PM level pollution closes offices in southeastern Iran
August 13, 2018 - 9:47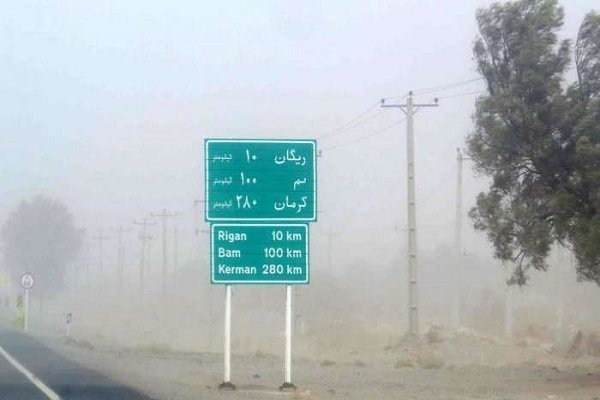 TEHRAN – Particulate matters (PM) concentration peaking at 12 times the safe levels, led to the closure of offices in Rigan county, southeastern Kerman province, on Sunday, Rigan's deputy governor has said.
PM concentration has also caused respiratory problems for the residents, as some 27 residents have referred to the medical centers, Alireza Gholamshah said, IRNA reported.
Due to the intensity of PM concentration, roads linking 15 villages were blocked and residents of 90 villages in the city were surrounded by sandy soil, he added.
He went on to say that the forces of the Road Maintenance Organization and the Red Crescent Society have been dispatched to reopen the roads.
So far, some 16 villages are depopulated due to the severe PM concentration, while a total of 150 villages are suffering sand and dust storm, he concluded.
FB/MQ/MG