Scheme providing free dental services to be implemented in schools
August 15, 2018 - 17:5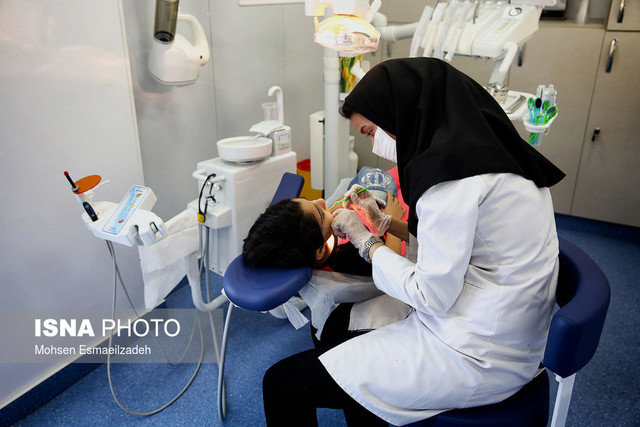 TEHRAN – A scheme providing dental health services to sixth-grade students will be implemented by the upcoming school year (starting on September 23) nationwide, deputy health minister has said.
"The health ministry's main plan in the field of student's health for the new school year is offering dental services," ISNA quoted Alireza Raeisi as saying on Wednesday.
Referring to an average of 2.1 percent decayed teeth of Iranian students, he noted that the scheme which provides all students on sixth grade with dental care services completely free of charge, will be run across the country.
According to the scheme, which was piloted before in northwest Ardebil province, health care providers will actively identify the students suffering tooth decay, and during one year, all their cavities will be treated, he further explained.
In addition, other necessary actions, including training courses on tooth caring, will also be provided; thus, all students enter the seventh grade will have healthy teeth, he added.
He went on to say that the students will undergo dental diagnosis year by year, so, after 3-4 years, higher grade students will have no tooth decay.
Elsewhere in his remarks, Raeisi highlighted "it is suggested that school buffet be entrusted to the major food industry companies, thus, the quality of food being offered in these buffets will be controlled and monitored by the experts, also tailored to the taste of the students, along with being rich in supplements and protein."
This food packages can be offered in all schools across the country with the same price, he said, adding that students struggling financially can also use the same food package all students have.
The government can also offer subsidies to low income families, he concluded.
FB/MQ/MG