Tehran to host Khosro Sinai retrospective  
August 15, 2018 - 18:53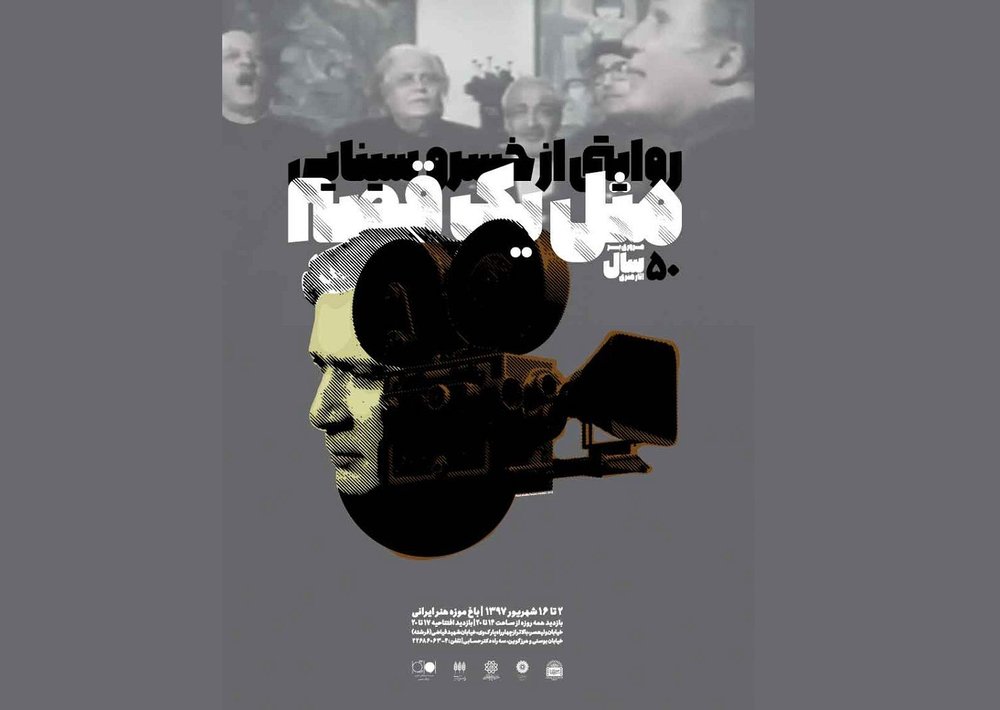 TEHRAN – The Iranian Art Museum Garden in Tehran will host a retrospective of filmmaker, musician and writer Khosro Sinai.
The retrospective entitled "Like a Tale" refers to a film of the same name that Sinai made in 2006 based on his short story "Desert and Blood".
The event that is scheduled to open on August 24 will showcase Sinai's professional career spanning five decades, announced Tehran Municipality's Art and Culture Organization, which is the organizer of the 15-day retrospective.
An exhibition of photos from his family album will also be organized on the sidelines of the retrospective.
In 2008, Sinai received the Knight's Cross of the Order of Merit of the Republic of Poland for "The Lost Requiem" (1970-1983), his documentary that tells the story of the wartime exodus to Iran by thousands of Polish citizens after being released from the Soviet labor camps of Siberia during World War II.
Sinaii has made many documentaries, including "The Melody Which an Antique Hears", "Beyond the Clamor", "The Coldness of Iron", "Haj Mosavvar al-Maleki" and "Hossein Yavari".
He is also the director of "Talking with a Shadow", a documentary about Iran's foremost short story writer, Sadeq Hedayat.
"In the Alleys of Love", "Talking with a Shadow" and "Bride of Fire" are among his credits.
Sinaii is also a skillful composer and accordion virtuoso, and has composed soundtracks for his own films.
Photo: A poster for the Khosro Sinai retrospective the Iranian Art Museum Garden in Tehran
MMS/YAW