More Bronze-Age objects recovered in Jiroft
August 21, 2018 - 0:42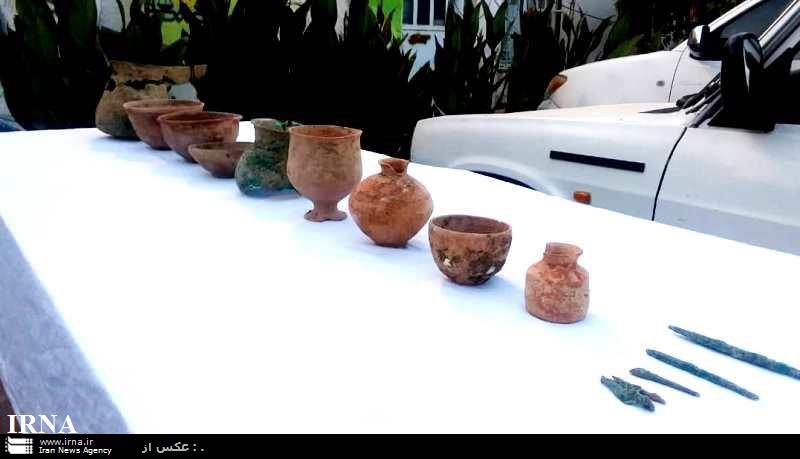 TEHRAN – Iranian authorities have recently confiscated 11 Bronze-Age objects from smugglers in Jiroft. The seizure comes days after the police recovered three of same-age relics there.
A total of 14 objects were found in Jiroft during two separate operations in a span of one week, IRNA reported on Sunday.
The latter of which yielded earthen bowls and jars and a legged cup estimated to date back to some five years ago to the Bronze-Age.
Jiroft is an ancient city located in southeastern province of Kerman. Some experts believe it is the lost city of Marhashi.
Known in earlier sources as Warahshe, Marhashi was a 3rd millennium BC polity, which flourished east of Elam (a pre-Iranian civilization) on the Iranian plateau.
AFM/MQ/MG